The Top 15 Dog-Friendly Camping Grounds In Queensland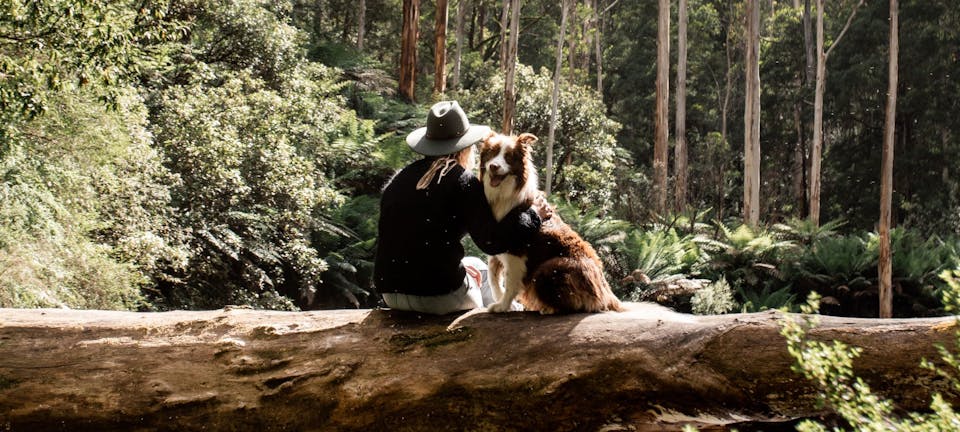 Camping is always a great getaway option for dog owners, as it means a holiday to the beach or a few nights hiking through forests without having to find a dog sitter! When it comes to camping QLD, dog-friendly options are a-plenty so you and your pup can take a break together with ease.
We've pulled together fifteen of our favourite dog-friendly campsites all the coast and inland of Queensland. So check them out and enjoy some fun in nature with your favourite four-legged friend this weekend.
In no particular order, here are some of our favourite dog-friendly camping spots in Queensland:
Neurum Creek Bush Retreat
Mount Archer, near Woodford
Dogs are very welcome at Neurum Creek but must be on a lead at all times, and there are hitching hooks around the campgrounds to make this easier. The area offers dog-friendly camping, fire pits, and loads of bush and creek frontage to explore. This site is always staffed if you need a hand as well!
Hike, ride your canoe, relax, or take part in the many events that Neurum Creek Bush Retreat runs events during peak holiday periods. This spot is perfect for families with kids as well!
More info
:
www.ncbr.com.au
Location
:
268 Rasmussen Rd, Neurum QLD 4514
Minjerribah Camping
North Stradbroke Island
You and your dog can pitch a tent along Main or Flinders Beach, but it will take a reliable 4WD to reach the campgrounds. You'll also need to ride the vehicle ferry to North Stradbroke Island from Cleveland, but it is well worth the effort once you arrive!
Dogs must be kept on a lead, but there are two off-leash areas at Home Beach, between Rocky Point and Rocky Headland and at Skatebowl Park in Dunwich for some mad running and play with other pooches.
More info
:
https://www.minjerribahcamping.com.au/park/search
Location
:
100 East Coast Road Dunwich, North Stradbroke Island
Coolum Beach Holiday Park
Coolum Beach, Sunshine Coast
For dog-friendly beach camping QLD, the waterfront of Coolum Beach is a great option. You can even bring some of the luxuries of home with you, thanks to the free Wi-Fi! Just note; dogs are accepted, but you must submit a prior application, and some breeds will not be allowed. There is a two-dog maximum per site, and they must be on a lead at all times.
Coolum Beach offers a fully-equipped camp kitchen and an off-leash area where your pup can socialise and burn off some energy. There are also plenty of restaurants, coffee shops and a surf club, so you don't have to rough it too much.
More info
:
sunshinecoastholidayparks.com.au
Location
:
1827 David Low Way, Coolum Beach QLD 4573
Lake Eacham Tourist Park
198 Lakes Dr, Lake Eacham
Take a luxury getaway with this dog-friendly self-contained cabin accommodation in the Cairns Highlands in Tropical Far North Queensland. You'll find the eco-style caravan park just over an hour from Cairns, which also allows camping, motor homes, and camper trailers.
Located in the heart of the Crater Lakes District, you and your dog can explore world heritage rainforest walking trails and the stunning waters of Lake Eacham. You'll be about 800 metres above Cairns, and free Wi-Fi is available to post your great pics.
Pets are welcome on leash.
More info
:
https://www.lakeeachamtouristpark.com/
Location
:
198 Lakes Dr, Lake Eacham QLD 4884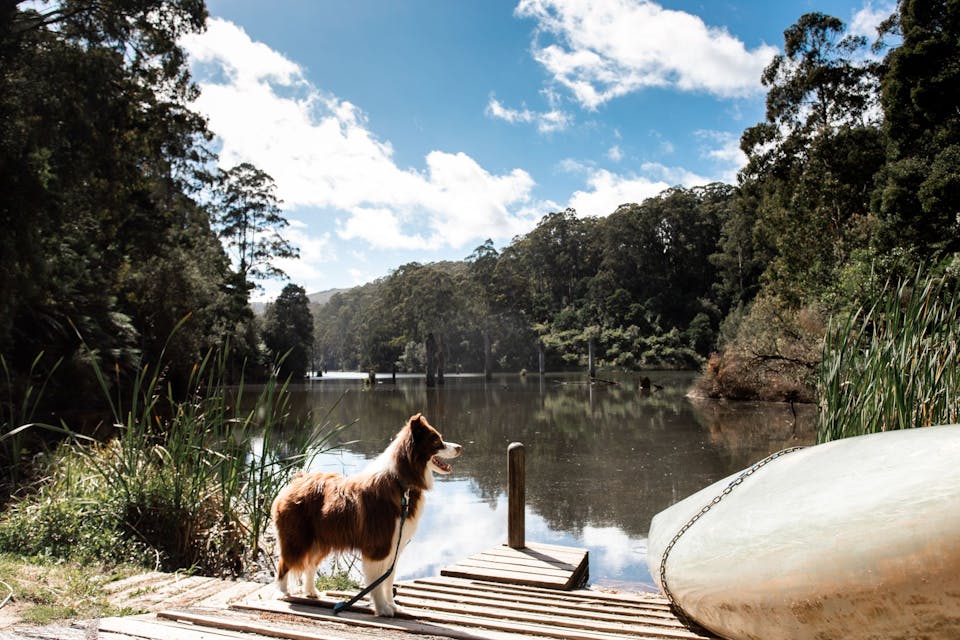 Kookaburra Park
2951 Maleny Kenilworth Rd, Cambroon
Kookaburra Park lets you camp anywhere within its 75 acres, and you can even visit the animal sanctuary to hand-feed and meet lots of other animals like deer, pigs, chickens and guinea pigs (this section does not allow dogs, however).
The other areas are dog-friendly, such as the accommodation, Mary River and Jurassic trail, so you can swim and hike. Then, spend your starry night by the fire pits.
More info
:
kookaburrapark.com.au
Location
: 2951 Maleny Kenilworth Rd, Cambroon QLD 4552
Inskip Peninsula Recreation Area
Rainbow Beach
Another unmissable beachside getaway is a short 15-minute drive from Rainbow Beach. The World-Heritage-Listed Fraser Island features a pine tree-lined sand bar on the edge of Cooloola National Park, where you and your dog can pitch a tent next to the ocean.
Dogs must stay on the leash, and you'll need a 4WD to access the area, but this will be an unforgettable trip for both of you once you do!
More info
:
https://parks.des.qld.gov.au/parks/inskip-peninsula/camping
Location
: Inskip Ave, Inskip QLD 4581
Gordon Country
2081 Inverramsey Rd, Goomburra
Enjoy over 4000 acres of creekside camping via huge campsites of a few acres each in Gordon Country. You and your dog can go swimming, 4WDing along the dedicated tracks, bushwalking to enjoy the mountain views or relaxing by the fire pits.
Dogs can roam free of the lead if they are behaved and must be fully vaccinated to enjoy the area.
More info
:
gordoncountry.com.au
Location
: 1847/2081 Inverramsay Rd, Goomburra QLD 4362
Kirra Tourist Park
Charlotte St, Coolangatta
Some more great beach camping is easy at Kirra, thanks to the pet-friendly accommodation options. Surf the breaks, relax at the nearby cafes or explore the parklands. Families with kids will also love the pool and jumping pillow, and you can cook up a storm via the fully-equipped camp kitchen.
Apply for a dog pass before you head down, and make sure your furry friend stays on their lead when on site.
More info
: Call:
5667 2740
Location
:
10 Charlotte St, Coolangatta QLD 4225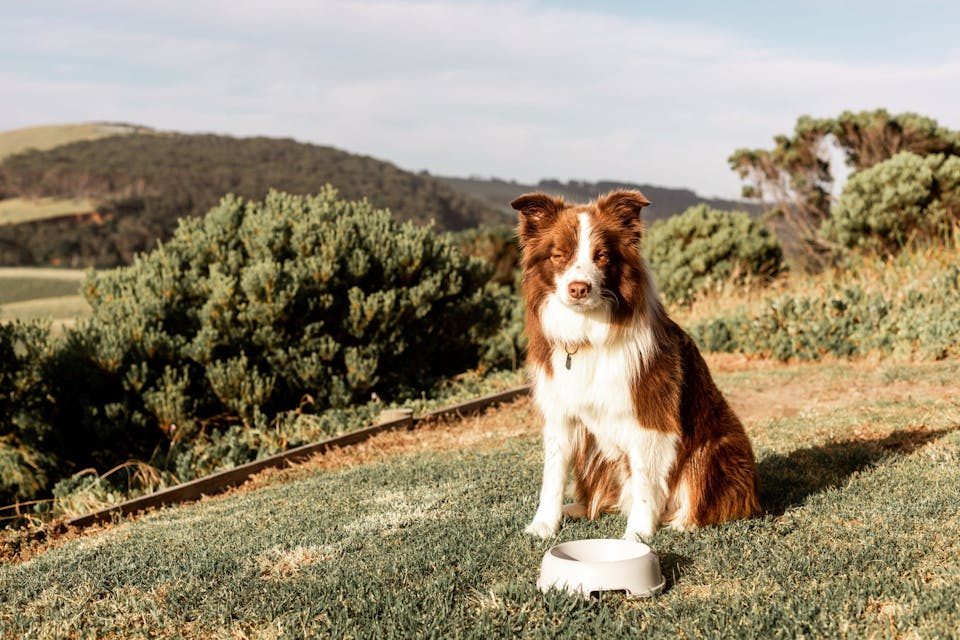 Flannery Reserve
Scenic Rim
Flannery Reserve is a campsite for camping pros surrounded by ancient bushland and forest on the edge of Mount Barney National Park at the foot of Mount Barney. The pet-friendly camping ground is a bit of a hidden gem in the Scenic Rim, offering views that will knock you off your feet/paws.
You can both take a swim in Logan River (as long as your dog is harnessed), hike the forests, and enjoy heated showers, BBQ areas, and access a kiosk for supplies.
More info
:
https://flanaganreservebushcamping.com.au/
Location
:
135 Flanagan Reserve Rd, Barney View QLD 4287
Eddie's Camp
Elim Beach, north of Cooktown
Pitch a tent right on the coloured sands of this easy-to-access beach that is very dog-friendly. You and your dog can swim in the crystal clear water, try some kitesurfing or snap some fur-ever memories at this very photogenic spot.
Just drive one hour north of Cooktown, and when things start to get unbelievably beautiful, you've arrived.
More info
: Call:
4060 9223
Location
:
Hope Vale QLD 4895
Charlotte Plains Station
Cunnamulla
There's a small sheep station near Cunnamulla that offers a dog-friendly authentic outback experience via the campgrounds on the artesian bore or shearers' quarters. The outdoor bore baths offer some stunning scenery unlike anywhere else, and you and your dog can explore the historic sheep station and many other beautiful surrounds of this unique spot.
More info
:
charlotteplains.com.au
Location
:
1993 Charlotte Plains Rd, Cunnamulla QLD 4490
Mission Beach Hideaway
Mission Beach, North Queensland
Right in the heart of the township of Mission Beach, you'll find a range of camping options that include a fully-equipped kitchen, freshwater pool and playground. You are just a stone's throw away from restaurants and cafes as well as Dunk Island and Paronella Park for all the entertainment you need.
The area allows dogs upon application, but you'll need to take care of this before you start your trip for confirmation.
More info
:
missionbeachhideaway.com.au
Location
:
58-60 Porter Promenade, Mission Beach QLD 4852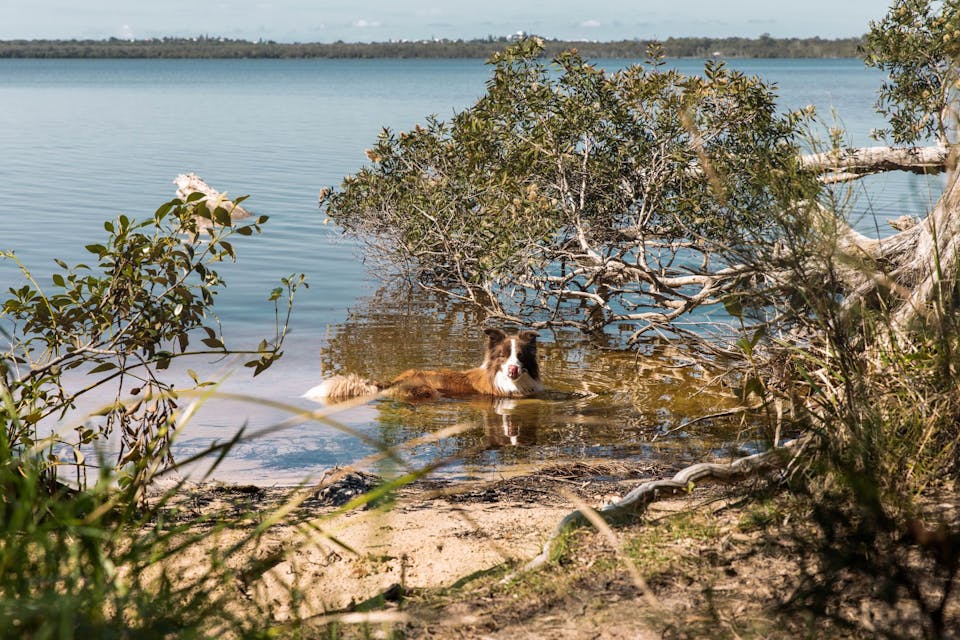 Bucasia Beachfront Caravan Resort
Mackay
Bucasia, just outside Mackay, offers dog-friendly beachside camping surrounded by palms, parkland and the coastline. You'll have easy access to both the beach and township with communal BBQs, hot showers and laundry facilities.
There is even a pet-minding service, and the beach allows for off-leash fun!
More info
:
https://bucasiabeach.com.au/
Location
:
2 Bucasia Esplanade, Bucasia QLD 4750
Fisherman's Beach Park
Emu Park
The small town of Emu Park is on the Capricorn Coast, close to Keppel Bay Islands, and offers some great beach camping for you and your dog. The dog-friendly cabins sit right next to fenced-off areas for some off-lead fun, and they even come with dedicated pet beds!
Your pup will need to stay on their lead at the holiday park, but along with the fenced section, there is a dog beach that also allows for some free-running fun.
More info
:
fishermansbeachhp.com.au
Location
:
67 Pattison St, Emu Park QLD 4710
Queen Mary Falls Caravan Park
Spring Creek Rd, Killarney
If the beach isn't your scene, head to the bush near the national park and Queen Mary Falls. Take a big bushwalk and hand-feed the parrots, go 4WD-ing and check out the stunning 40m drop falls. We also recommend taking a quick drive through the flora and fauna reserve and heading up to Carrs Lookout for an amazing view like no other.
Dogs will need to stay on the lead and provide a vaccination certificate to be in the area, but once those boxes are ticked, it's nature-filled fun at its best!
More info
:
queenmaryfallscaravanpark.com.au
Location
:
676 Spring Creek Rd, Killarney QLD 4373
We love seeing dogs and their owners exploring the outdoors, as it's a great way to have fun and keep fit. We're all about healthy dogs who enjoy everyday adventures here at Eukanuba, and if you and your best friend are the outdoorsy types, you may also like to check out our article about the
best tips for travelling
with your dog before setting out on your adventure. And remember, pack in, pack out and always be respectful of your fellow campers (be sure to have doggie bags on hand wherever you go).
nutrition for active dogs