top 10 dog-friendly beaches and parks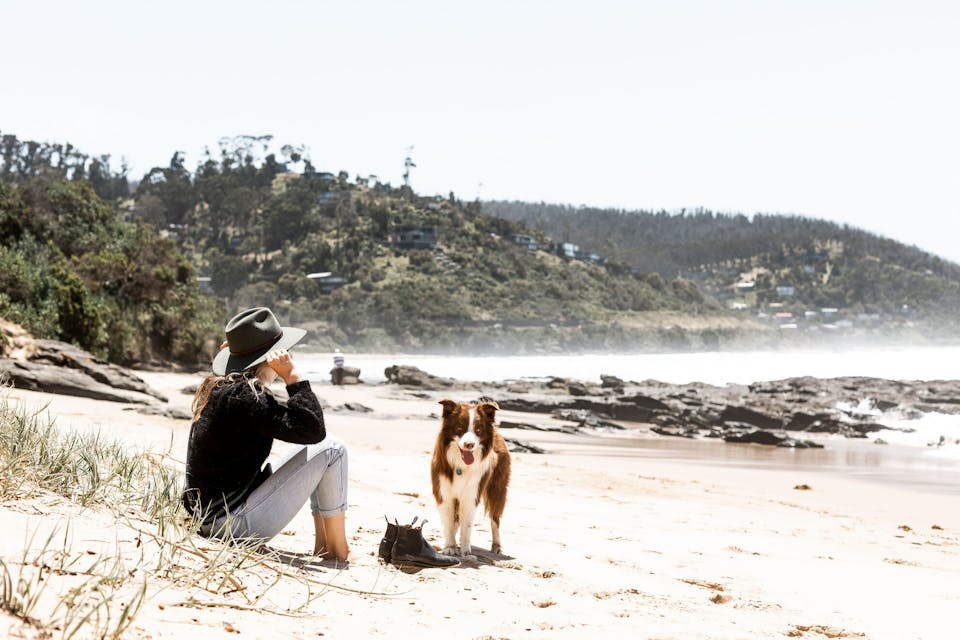 Have you always dreamed of exploring Australia with your furry friend by your side while

enjoying some of our country's most picturesque white sand beaches, incredible hikes and country towns? This is the list for you.

After driving around Australia with my Border Collie Anzac by my side, I was lucky enough to find some of the most beautiful, dog-friendly locations Australia has on offer. Discover my top ten locations and go pack a bag. I promise, you'll be ready for an adventure after reading this.
1. SURF COAST, GREAT OCEAN ROAD, VIC
Surf Coast, Great Ocean Road, VIC: The iconic Surf Coast, Great Ocean Road, has countless, incredible beaches and locations for you to explore with your dog. No matter what time of year it is, you can find stunning beaches and bushland walks to fill your day. To discover the best walk for you, follow these links below and go exploring! ( https://www.surfcoast.vic.gov.au/Community/Pets-and-animals/Where-to-walk-your-dogs , https://www.surfcoast.vic.gov.au/About-us/About-the-Shire/Maps )

2. JOHANNA BEACH, GREAT OCEAN ROAD, VIC

Situated less than an hour from the well-known 12 Apostles, this stunning rural location is the perfect place to get away and enjoy some outdoor time with your furry friend. Offering a wide-open beach for your dog to explore, along with dog-friendly camping and surrounding accommodation options, it's certainly a must-visit for any weekend getaway.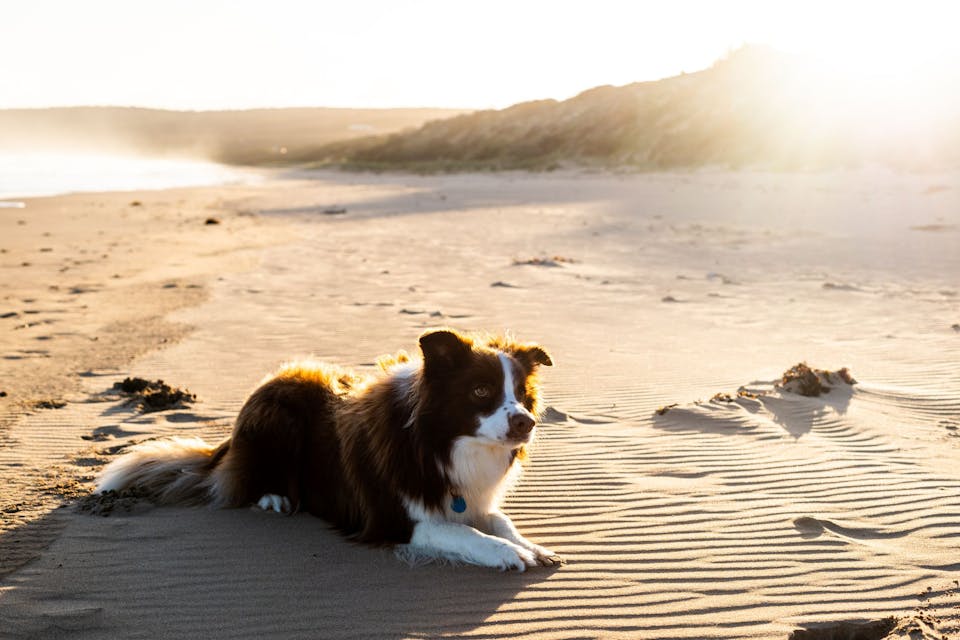 3. forrest, VIC

After winding your way along the Great Ocean Road, I highly suggest making your way into the hidden town of Forrest. Home to an array of dog-friendly walks and a quintessential country pub, this location is a true gem. Some of my favourite dog-friendly walks in the area include Lake Elizabeth and Stevenson's Falls, which also offers a great campground.
4. RAPID BAY, SA

Just down the road from Adelaide, this jaw-dropping location is the perfect summer destination. Made up of only a few homes, a general store and a camping group, this quaint town has affordable beach-side camping, clear blue water and a range of adventure activities, all of which are dog-friendly!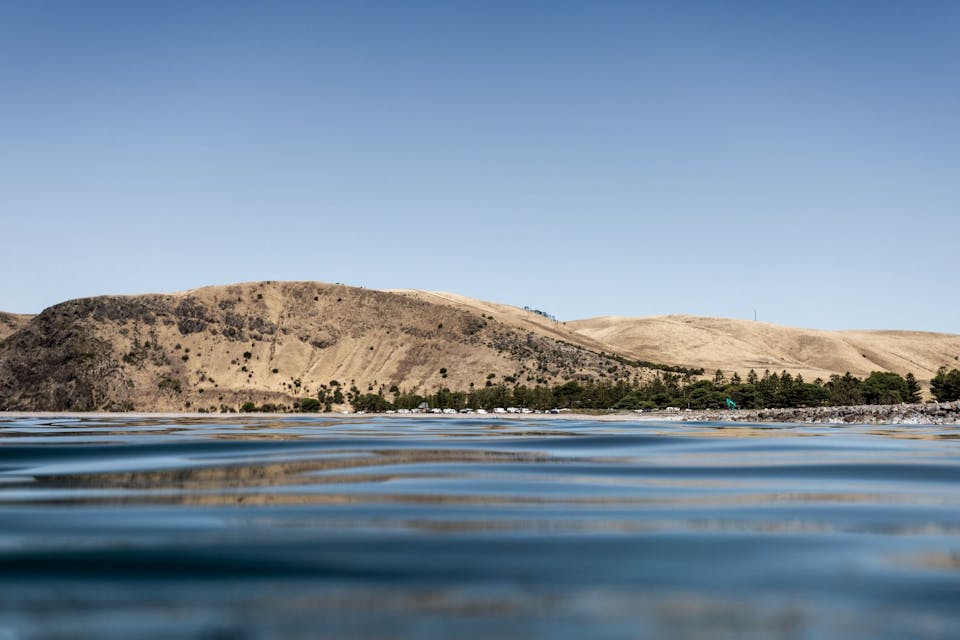 5. BLUE HAVEN BEACH, ESPERANCE, WA

While Esperance is known for its surrounding National Parks, it also has a range of postcard-worthy beaches for you to enjoy with your dog, including
one of my absolute favourites, Blue Haven Beach.

6. NOOSA SUNRISE BEACH, NOOSA, QLD

Noosa Sunrise Beach, Noosa, QLD: Just around the corner from the bustling streets of Noosa, you can find a wide open, white sand beach, that is just perfect for you and your pup. Sunrise Beach has some great off-lead areas, where you can enjoy the northern sunshine and take to the waves.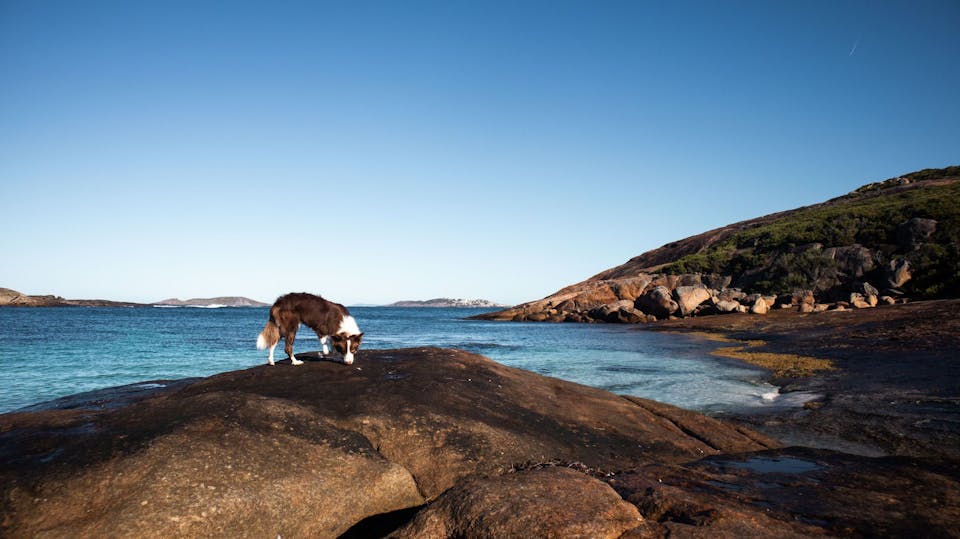 7. sandy point, vic


Does your dog love to run? Then this is the beach for you. Only a two-hour drive from Melbourne and half an hour from Wilsons Prom National Park, this dog-friendly beach stretches as far as the eye can see. Heaven for any dog, Sandy Point offers beautiful dog-friendly walks, along with coastal Air BNB's and a local general store for supplies.


8. PERTH, WA
Never failing to deliver some of Australia's most incredible beaches, Perth has a range of picturesque beaches to choose from for you and your pup. These include South City Beach, North Beach Dog Beach and Hillarys' Dog Beach, just to name a few.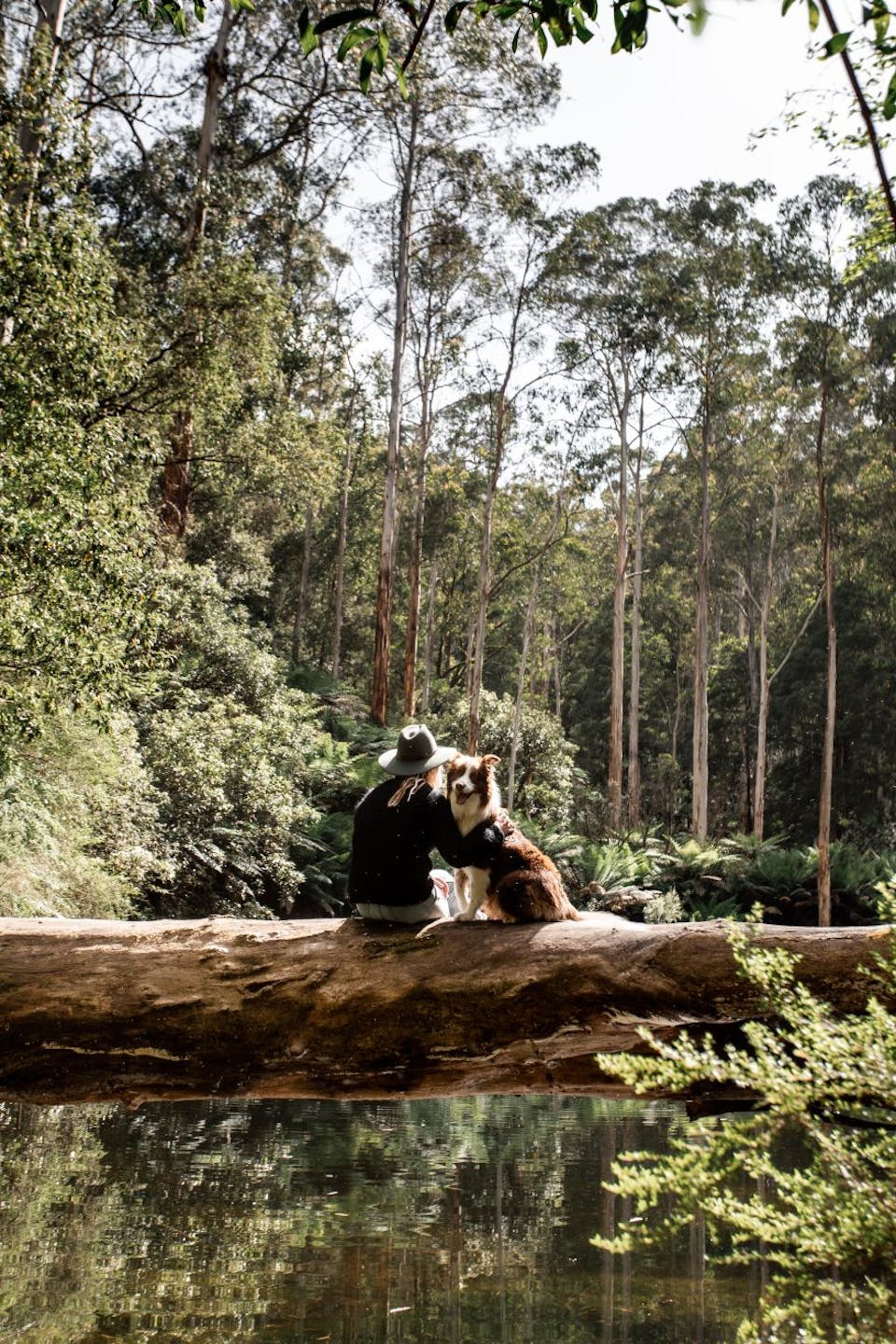 9. cable beach, broome, wa
A sunset location for any bucket list, this Western Australian beach is a must-visit for anyone exploring this far-north western town of Australia. Dog-friendly, and close to some of Broome's bustling restaurants and the Instagram famous camel rides, I couldn't recommend this location enough.

10. TALLOW BEACH, BYRON BAY, NSW

1. Just around the corner from the much-loved town of Byron Bay, Tallow beach is a wonderful place for you and your dog to enjoy, offering a beachside caravan park, warm summer weather and highly regarded surf breaks.