Canberra's Best Dog Parks (On & Off-leash)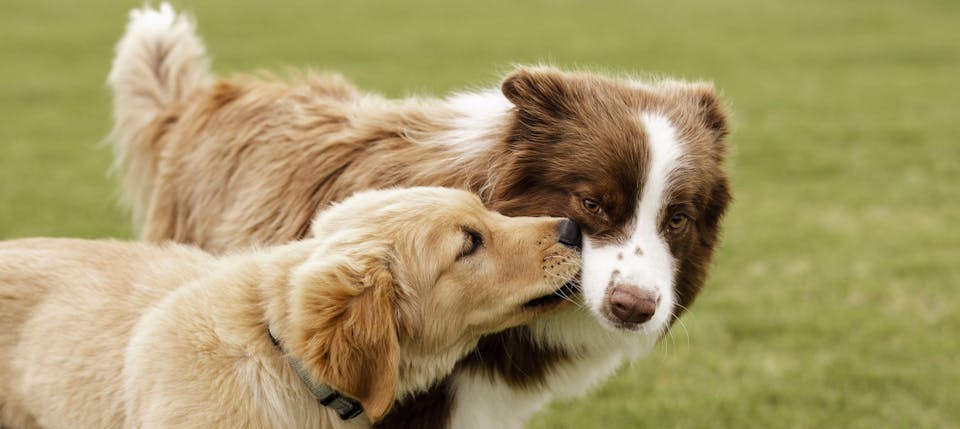 Dog owners are pretty lucky in Canberra. Dog parks can be found all around the state, offering fully fenced, safe, off-leash areas for exercise and socialising. It's easy to keep your dog happy and healthy with places like this for playtime!
Read on for the ultimate list of off-leash dog parks Canberra can provide, and get out to your closest one to let your pup burn off some energy! We also recommend having a read of our
on teaching your puppy to walk on a lead
. Proper lead behaviour is the first step to safely getting out and about with your pup!
The rules when going to dog parks in Canberra
Canberra's dog parks are off-leash, but each location still has park rules that you'll need to abide by. The safety of other dogs (and your own) is paramount, so it is crucial that your dog is well-trained and able to play safely with others.
The
ACT Government website
details dog park etiquette, and you'll find unique rules for each park at the entry gate. By sticking to these, you and all other dog owners will know that Canberra's dog parks are safe, friendly places where good times can be had by all!
Googong Barkley Dog Park
owlie Terrace, Googong
We're kicking off our list with the most impressive dog park in Canberra. Googong Dog Park, which is just south of Queanbeyan, only offers one space but includes a pond, an 'adventure' island, and plenty of agility equipment. For humans, there is shelter and seating with stunning mountain views, so you can take some time out while your dog explores the many features of this super park. Keep your eye out for the Megadog sculpture - it's very cool!
Location
:
Googong NSW 2620
Lake Ginninderra
Diddams Close, Belconnen
Just across from Lake Ginninderra, the Belconnen Dog Park (or Lake Ginninderra Dog Park) offers some sprawling parkland with large and small dog areas. There's plenty of shade and benches where you can relax while your dog plays and even a human toilet. This park also happens to be the starting point for the Lake Ginninderra walk which is very dog-friendly and includes a dog swimming beach for a full day of fun!
Location
:
Belconnen ACT 2617
Yass Dog Park
Yass Valley Way
If you head west out of the town centre and take the first right into the car park after crossing the Hume bridge, you'll find Yass Dog Park, which has a whopping three fenced areas. The third park is for little puppies who are just starting their dog park experience, making it possibly the cutest place in the world. You can read
our guide to socialising your new puppy
for help with this as well.
There's shade, parking, and well-paved footpaths that run along the riverside. The only downside of this park is that there is no onsite water, so be sure to bring some with you! You can grab food and drinks at the Thyme to Taste cafe across the river, which is also dog-friendly if you want some downtime after the park play.
Location
:
15 Comur St, Yass NSW 2582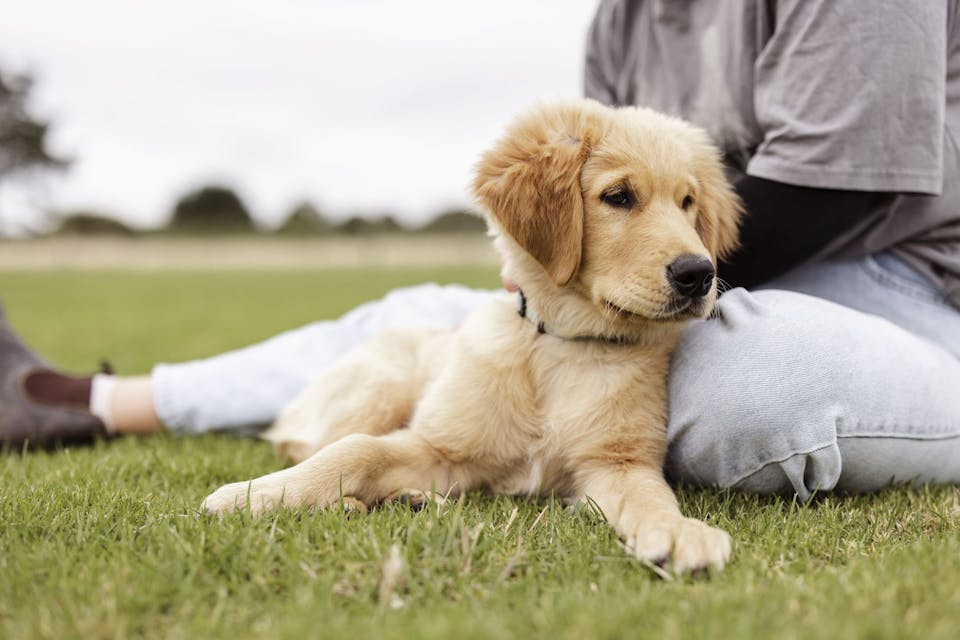 Springbank Rise Dog Park
Yeend Avenue, Casey
This is a dog park with a view! You'll gaze over grassland and the suburbs from Casey Dog Park (which can also be referred to as Springbank Rise Dog Park) while your pup enjoys two very large, separate areas for big and small dogs. There's plenty of shade from the eucalypt trees, and the boulder collection will keep your furry friend busy while they explore.
Location
:
Casey ACT 2913
Forde Dog Park
Pooley Street, Forde
This is the smallest dog park in Canberra, which can be a good thing if your pup enjoys more subdued play. There is only one area in which dogs of all sizes will run around but plenty of shade, keeping the woodchip surface cool throughout the day. A fun aspect of Forde Dog Park is the agility equipment for your dog to play on. They'll have a ball with the hoops, hurdles, and pipes in the park!
Location
:
Forde ACT 2914
Googong Rockley Dog Park
Rockley Parade and Alchin Street, Googong
The award for smallest dog park in Canberra and possibly the world goes to Googong Rockley Dog Park. While tiny, it has fun agility and is absolutely perfect for smaller dogs. Barkley Dog Park is nearby for larger dogs with more energy, but if your tiny pup just wants a casual stroll and sniff in the outdoors or to burn off some energy playing with the pipes and weaving poles, this is the spot to visit.
Location
:
13 Rockley Parade, Googong NSW 2620
Duffy Dog Park
Warragamba Avenue, Duffy
Duffy Dog Park (sometimes also referred to as Weston Creek Dog Park) is the newest addition to the dog park scene in Canberra. It also features separate sections for small and large dogs, along with benches for people drinking water. While there is often a lot of shade, this spot can get very hot in the peak of summer, so perhaps avoid heading to the park at midday. While your pup plays, you can enjoy the views of the vistas and pine forests in this very pretty part of Canberra.
Location
:
Unnamed Road, Duffy ACT 2611
Jerrabomberra Dog Park
Kinlyside Avenue, Jerrabomberra
Jerrabomberra Dog Park is another good option for smaller dogs who are after a stroll rather than a run. This small fenced area has limited space but is a necessary spot for off-leash play in Jerra, which has leash-only restrictions elsewhere. Queanbeyan Dog Park is just down the road if you need somewhere with more room to run.
Location
:
Jerrabomberra NSW 2619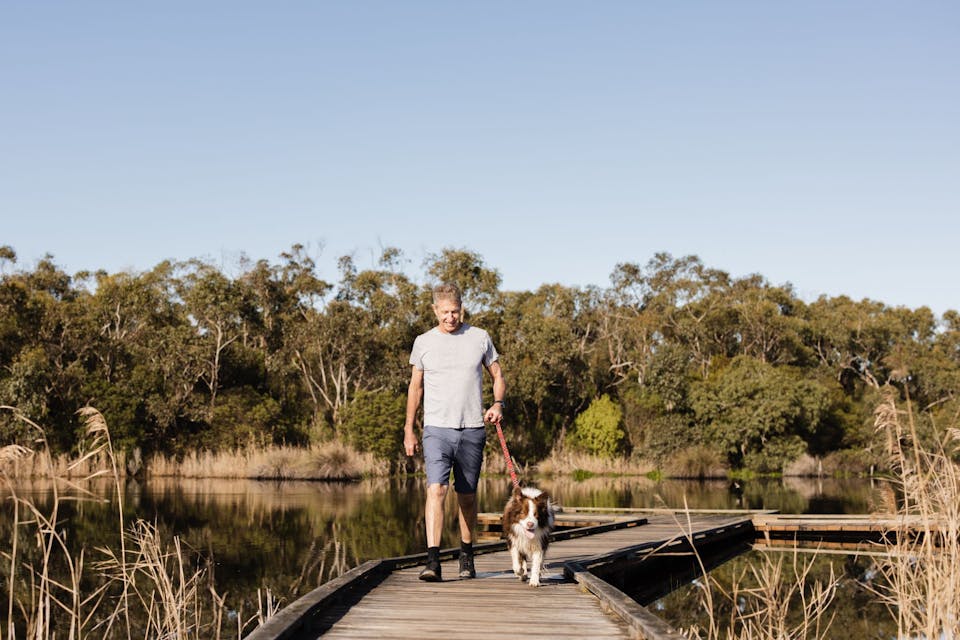 Inner North Dog Park
Fairfax Street, O'Connor
O'Connor Park, commonly referred to as the Inner North Dog Park, and it has two large segregated enclosures for dogs of different sizes. There are drinking fountains for dogs and humans, plenty of shade, and both grass and woodchip surfaces to play on. Surround yourself with some bushland and enjoy the serenity while your pup gets his or her play on.
Location
:
41 Fairfax St, O'Connor ACT 2602
The Scar
Southbar Road, near The Scar nature reserve, Queanbeyan
This park is just over the ACT border, but we are still counting it on our list! Queanbeyan Dog Park is sometimes referred to as The Scar Dog Park due to its proximity to the nature reserve of the same name. It has separate areas for large and small dogs, agility equipment, and stunning views from the top of The Scar. Its only downside is the lack of shade, which means you may want to avoid this park in peak heat on hot days; other than that, this is a beautiful spot for a play.
Location
:
LOT 2 Southbar Rd, Karabar NSW 2620
Tuggeranong Dog Park
Mortimer Lewis Drive, Greenway
Tuggeranong Dog Park is worth a visit for the views over Lake Tuggeranong and the Brindabellas alone! This is a very large park with individual areas for big and small dogs, plenty of shade, grassy spots, and benches, as well as Mimi's Pitstop coffee van which means you can grab drinks and snacks from Thursday to Sunday.
Location
:
Greenway ACT 2900
Yarralumla Dog Park
Banks Street, Yarralumla
Yarralumla Dog Park sits right next to Westbourne Woods, offering beautiful vistas and a golf course to gaze upon, which will commonly offer some kangaroo sightings. There are two very large parks for both dog sizes and a dog swimming beach on Lake Burley Griffin (which is technically outside of the park). You can also access a dog-friendly walk called Yarralumla walk if you feel like going for an easy hike.
Location
:
88 Banks St, Yarralumla ACT 2600
Canberra's best-kept secret: Point Hunt Dog Exercise Area
Woodcock Drive, Gordon
Somewhat of a local secret, there is a significant fenced area for dogs in far south Canberra hidden due to the fact there is no visible signage for the park. You won't find this dog park listed on the ACT Government website, there's no parking, bins, benches, or water, but there is a massive, spacious, well-fenced area where your dog can run absolutely wild!
This space also provides access to a walking track that goes to Point Hut Crossing via the Murrumbidgee River. This dog-friendly trail also allows off-leash fun and great river swimming opportunities.
So how do you find this hidden park? Follow these steps:
Drive North along Woodcock Drive
Roughly 50 metres past the Jim Pike Avenue intersection, there will be a dirt area on the left (cars will likely be parked here)
Locate the small pedestrian gate in the fence line
Follow the dirt track to a second wire fence
Enter to find the fenced dog park
You'll know you have arrived thanks to a small sign that says 'Point Hut Dog Exercise Area.' Enjoy one of Canberra's best-kept doggy secrets!
Location
:
Point Hut Pond District Park
A Diet That Keeps Up With Your Active Dog
With all of these great dog parks to explore and play in, it's important that your dog's nutrition helps to deliver the extra energy your dog needs to run and play. That is exactly what we offer at Eukanuba, as we love seeing active dogs and owners who explore the outdoors and stay fit with
a diet that supports an active lifestyle.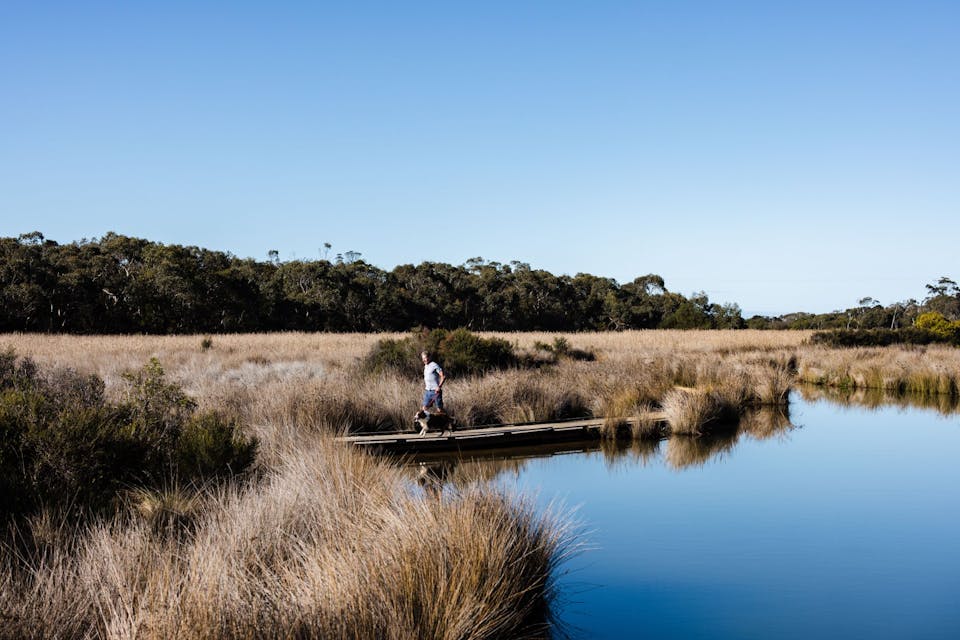 nutrition for active dogs