Dog-Friendly Outdoor Activities To Explore In Darwin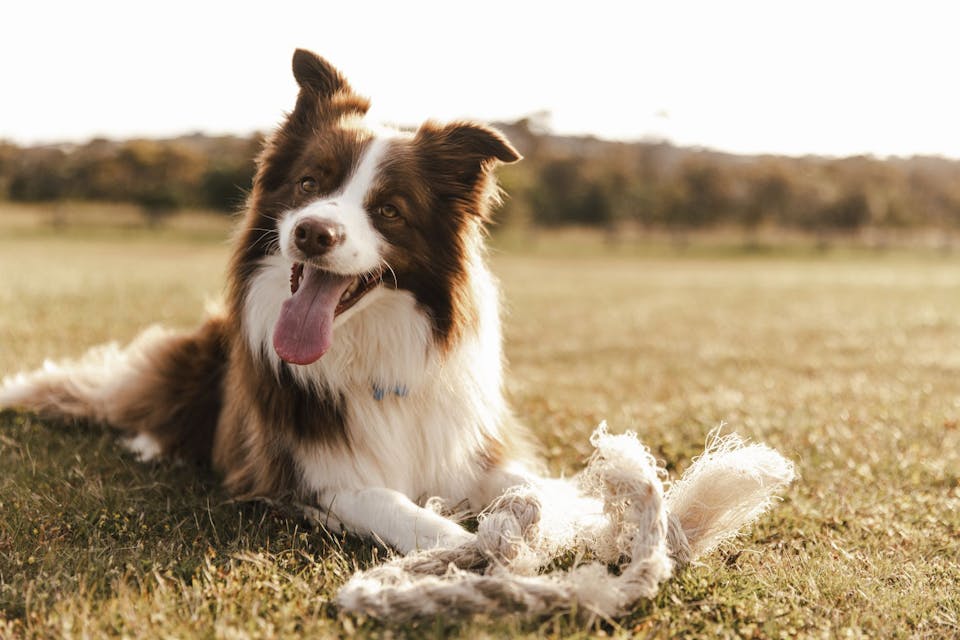 Darwin is made for dog owners and their pups when you consider the many reserves and beaches that have designated off-leash areas. At Eukanuba, we love seeing dogs that are outdoors and being active with their owners, so we've pulled together some of the best beaches, parks and walking trails to explore with your dog in Darwin.

Read on to find out some of our favourite dog-friendly outdoor locations. Darwin has the options!
Dog-Friendly Hikes & Walks In Darwin 
You'll quickly learn how dog-friendly Darwin is when you see how many great hikes and walks there are for you and your pup. Here are some of our favourites:
Darwin Botanic Gardens
Darwin's George Brown Darwin Botanic Gardens are close to the city centre and Mindil Beach, and all dogs are allowed off-leash here (while kept under effective control. The Rainforest Loop and Shade Forest are two sections that are particularly pleasant to explore, mainly due to the amount of shade they offer, but also because the scenery is so wonderful!
You can also stroll down the Cycad Garden and Dinosaur Trails, where you can grab a snack at the dog-friendly Eva's Cafe. This is an excellent spot for some exercise without having to venture too far from the city.
Location
:
The Gardens NT 0820
Dog Rules
:
Find out more information here
Casuarina Coastal Reserve
A great off-leash option for a waterside walk is Casuarina Coastal Reserve. Over 5km long, this trail runs along the coast between Nightcliff and Lee Point. There is a sandy beach, grassy reserve, picnic areas and walking tracks.
Dogs can be let off the leash between Rapid Creek and Lee Point Rocks but must be kept on a leash between the Cliffs and Dripstone Point. A leash will also be required around Sandy Creek, Rapid Creek, Dripstone Cliffs and Lee Point Picnic Areas. Check out the full map of the areas, which explains the on and off-leash sections here. Also, head to De La Plage Cafe at the Surf Club for a bite to eat and a drink, as they are dog-friendly!
Location
:
445 Trower Rd, Brinkin NT 0810
Dog Rules
:
Find out more information here
Holmes Jungle Nature Park
Holmes Jungle Nature Park is one of the few nature parks where dogs are allowed in Darwin. While they do need to stay on a leash, this beautiful spot is well worth a visit. Situated east of the airport, you'll find a rainforest boardwalk and the savannah walk, which are great trails for some exploration.
Location
:
445 Trower Rd, Brinkin NT 0810
Dog Rules
:
Find out more information here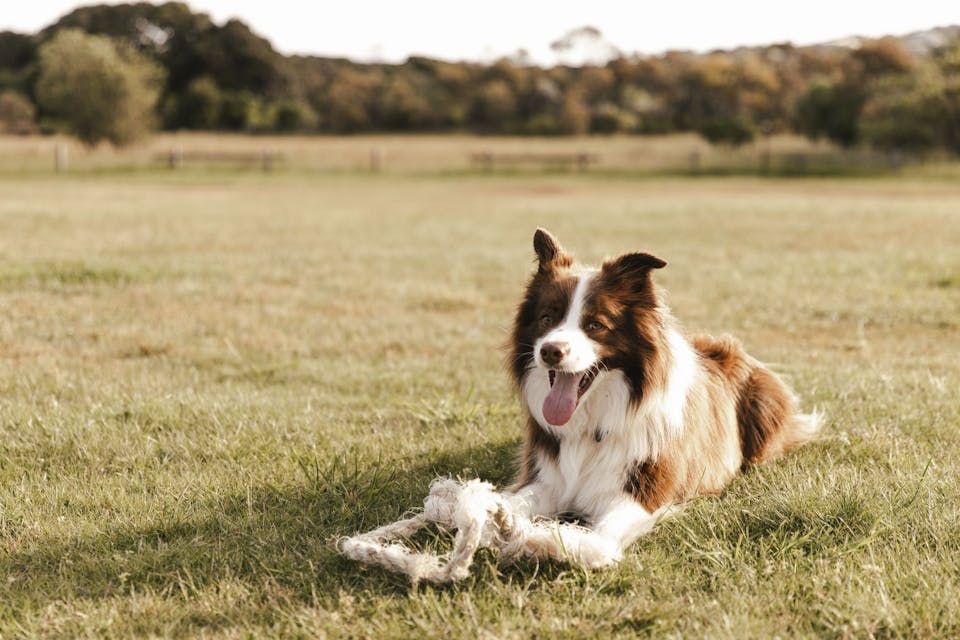 Dog-Friendly Beaches In Darwin 
Did you know that dogs are allowed off-leash at Darwin beaches by default, meaning off-leash is a standard rule, not an allowance. It is vital to be aware that crocodiles are a danger around Darwin, and there should be no swimming between October to May, which is stinger season. Outside of this, a good run along the beach is a great way to exercise, and these are the best options:
Mindil Beach
This is not only one of the best beaches on offer in Darwin, but it's also the one closest to the CBD. There is plenty of room for a good run here, and if you head down on the weekend, you can check out the Mindil Beach Sunset Markets to pick up some treasures or a bite to eat.
Location
:
The Gardens NT 0820
Lee Point Beach
If you want to head a little further out to get away from it all with your dog, Lee Point Beach is a great option. This quiet beach offers plenty of spaces for a leash-free stroll, and your dog will love exploring the rock pool around the beach. You can find dog use conditions and appropriate areas for this beach
here
.
Location
:
Lee Point Picnic Parking Loop, Lee Point NT 0810
Beach Walk, East Point Road, Fannie Bay
While Dogs are not allowed in East Point Reserve, you can do a lovely beach walk on the path that is right by the beach on East Point Road. This walk leads all the way up to the reserve entrance. During this walk, your dog will need to be on a leash, but this is still a great chance for some exercise with a view!
Location
:
Fannie Bay NT 0820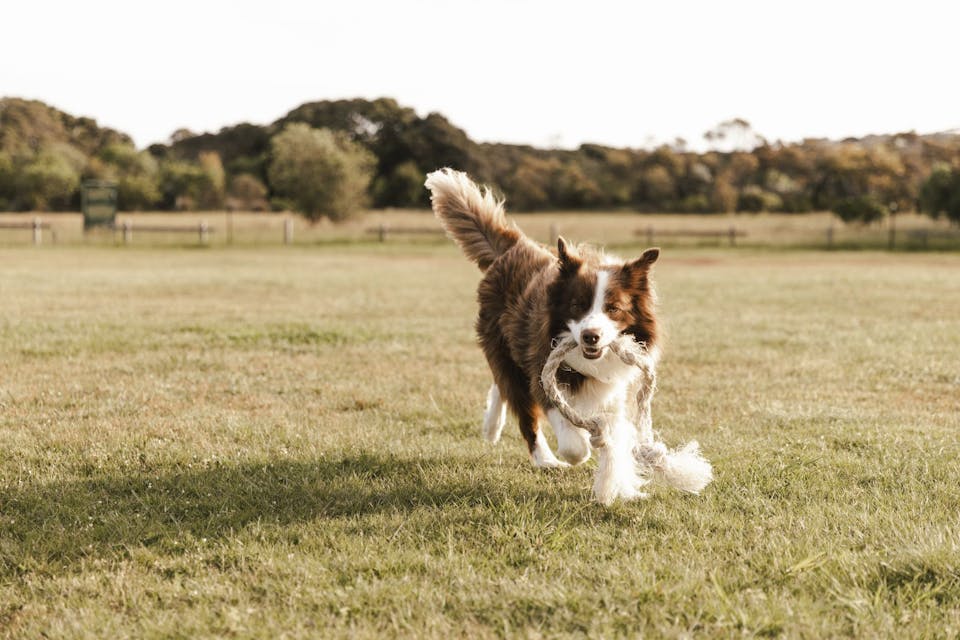 Dog-Friendly Parks in Darwin 
You won't find a better exercise spot than a dog park! Darwin has plenty of great places where your dog can run wild and
socialise with others
. Here are some of our favourites:
Marlow Lagoon Dog Park
This may be the prettiest dog park in Australia! Marlow Lagoon Dog Park is located in the Palmerston City area, which is south of Darwin proper. Right next to Marlow Lagoon, you'll find a huge, fully fenced area with three smaller fenced areas that are designated for smaller or quieter dogs.
The main park includes agility equipment, plenty of shade and water, and a BBQ and picnic table. It's perfect for a dog-day out and a great way for your canine to burn off some energy!
Location
:
36 Elrundie Ave, Marlow Lagoon NT 0830
Lakeside Dog Park
The newest dog park in Darwin is Lakeside Dog Park, located next to the Lakeside Drive Community Garden and is an initiative as a part of the
Lakeside Drive Masterplan
. The fenced park has separate small and large dog exercise areas, water troughs and plenty of shade, thanks to the many trees in the area.
Location
:
Alawa NT 0810
Breezes Muirhead Dog Park
With 3,000 m² of open space, Muirhead Park is the perfect spot for some off-leash fun in the large fenced areas. There is also an agility area and no shortage of friends to play with, as Muirhead is one of the most popular dog parks in the Northern Territory.
Location
:
https://goo.gl/maps/sA2Pc2sdM9t7qsap9
Nutrition For Active Dogs
With all of these activities available for your dog, it's important that their diet offers the nutrition needed to supply the energy they need. Eukanuba only uses high-quality ingredients to ensure complete and balanced nutrition in all of our dog diets. From immune function to post-exercise recovery, our products are developed with optimised nutrients to ensure the best performance nutrition is easy to access. With a great diet, it is also important that your dog is well hydrated in Darwin's warm climate.
Dog Behaviour Training For Outdoor Activities 
When venturing outside with your pup, especially for off-lead activities, it's important that your dog knows how to behave in public. A big part of this is teaching them to walk on a lead, as well as teaching them basic obedience skills to help gain control of your dog in new, or exciting situations.

Well-trained pups make friends easily and have more opportunities to be active. By dedicating the time to training, there will be loads of fun stuff you and your dog can do together outdoors in Darwin!