The Best Dog-Friendly Camping Spots in WA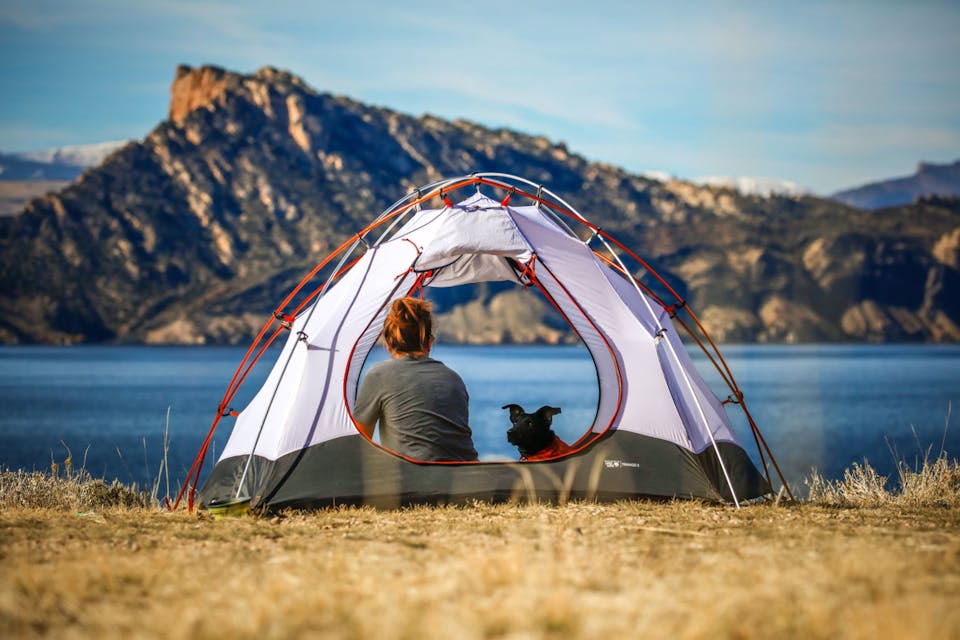 Western Australia is one of the most rewarding places to enjoy the great outdoors with your dog. The environment is rugged and spectacular, with deserts, cliffs, plains, and farmland. Given the huge variety of this vast landmass, it's no surprise you can find some superb camping spots that you and your dog will be bound to enjoy. We've selected 20 camping places around Western Australia that have everything you'll need to take in this gorgeous land.
So, let's get started with the greatest pet-friendly camping attractions in that incredibly vast and diverse section of Australia.
Big Brook Arboretum, Pemberton
You can't get much more naturally spectacular than this campground. It's surrounded by exotic trees, including towering Californian redwoods (Sequoias), as well as Australian spotted gums. Your loyal companion will love the green, lush surroundings as you take them on a much-needed leg-stretch on the lead every morning. When you arrive back together, you'll find a campsite with many comforts, including barbecues and picnic tables.
Here, you're also allowed to have a campfire, which will be a treat for your heat-hungry dog as well. (Remember to make sure you're doing this in the correct season, from 15 April – 30 November.) Also, there's always the possibility of fire restrictions, so keep a close eye on whether there are any new announcements.
More info
:
https://exploreparks.dbca.wa.gov.au/
Location
:
Rainbow Trail, Pemberton WA 6260
RAC Busselton Holiday Park, Busselton
Here, tucked between Busselton and Dunsborough, you'll find a lovely setting for some human and canine R&R. The park itself is within a lovely natural bushland setting, so you have plenty of opportunities to immerse yourself in nature while retaining all the conveniences of a modern campground. It's only a short walk to Geographe Bay, where you can both go for a much-needed dip after a long day's exploring.
The park's pet-friendly powered campsites are a great way to offer you both a relaxing stay. You'll have to keep your dog on-lead at the park – but just a short walk away lies Abbey Beach, where you'll find a gorgeous dog exercise area where your friend can run around to their heart's content!
More info
:
https://parksandresorts.rac.com.au/
Location
:
97 Caves Rd, Abbey WA 6280
Bungle Bungle Caravan Park, Purnululu
Just 1km from the highway, the Bungle Bungle Caravan Park offers an impossibly picturesque landscape as well as everything you'll need to enjoy your time there with your animal companion. There's even pet-friendly cabins with ensuites, complete with a verandah perfect for unwinding together … and watching the sun rise over the red sand. Or, if you and your dog would prefer a more rustic setting for your camping enjoyment, why not try one of the safari tents around the campsite? Glamping with a dog is a truly unique experience …
Dogs are allowed in the campground and restaurant, as long as they're on a lead at all times in the campground. And if you're after some daytime adventures with the pooch, take a walk down to the nearby Ord River, where you can amble along the banks together.
More info
:
https://www.bunglebunglecaravanpark.com.au/
Location
:
Great Northern Hwy, Purnululu WA 6770
Dongara Tourist Park, Port Denison
In close proximity to Indian Ocean Drive, as well as near the shore, is Dongara Tourist Park. It's 3km south of Dongara, and features several lodging options. South Beach, just down the road from the park, is the perfect place to have a sun-drenched walk together. There's white sand and turquoise water, and dogs are permitted off-lead on this little piece of paradise. Or, why not take an unforgettable on-lead walk together to the lovely Fisherman's Walk Lookout and Obelisk?
If you're looking for a comfy place to snuggle down with your furry adventurer, the 2 bedroom Regency Cabins are the way to go. They're modern, clean and crisp, and they're overlooking the park as well. Some of them even have glimpses of the marina to the north!
More info
:
https://www.dongaratouristpark.com.au/
Location
:
8 George St, Port Denison WA 6525
Fonty's Pool, Manjimup
This lovely campsite is situated near Manjimup, where you can take your dog down to the beautiful Windy Harbour for some lead-free running along the beach. There's also plenty of space at the campsite, as long as you keep your dog on the lead and stay away from the pool. It's a great place to start exploring WA's beautiful south-west, with its tall timber forests.
Make sure you read the pet policy before visiting the campsite. It's dog-friendly most of the year, except between Christmas and New Year, Australia Day, and Easter. (Also, dogs aren't allowed during one weekend in June, when the 'Truffle Kerfuffle is running.) If you'd like to take your dog along, you can stay together in one of the Standard Park Cabins for an extra fee (as long as they don't jump up on the beds)
More info
:
https://www.fontyspool.com.au/
Location
:
699 Seven Day Rd, Manjimup WA 6258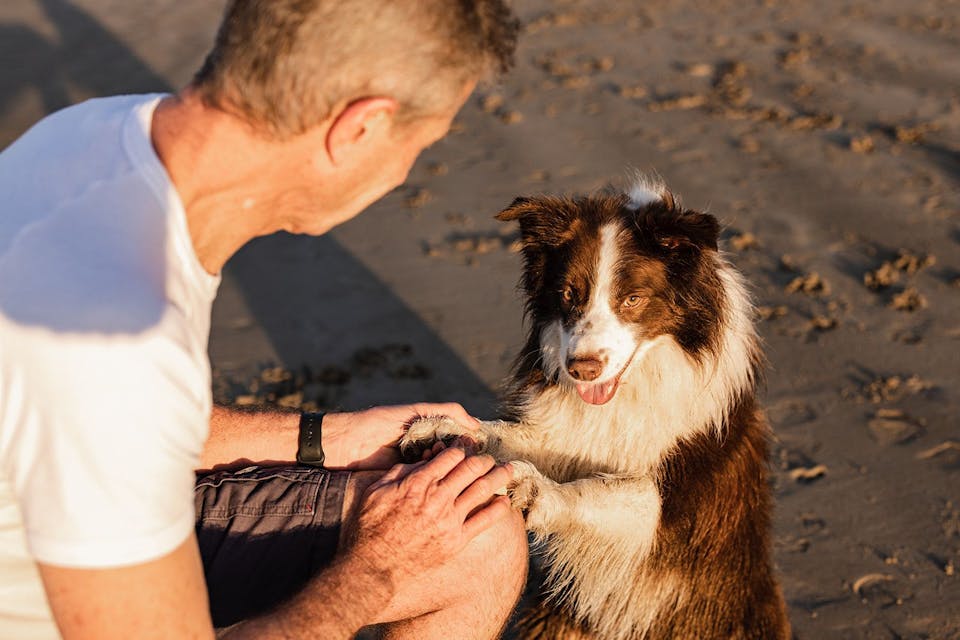 Marrinup Townsite Campground (Holyoake)
Here's a massive campground nestled in the bush, right near the little town of Dwellingup. The flat, wide nature of the campground itself makes it a nice environment for dogs, which have to be on the leash while they're there. You'll find several fire pits where you can make a barbecue, as well as some nearby picnic tables and toilets. There's no cabins, so this is a stripped-back site for you both to take in.
If you're after some joint activity, you'll love the walking track near the campground. It offers a gentle 5km path, where you can visit the former prisoner of war camp (as long as you keep your dog on the lead).
More info
:
https://exploreparks.dbca.wa.gov.au/

Location
:
Holyoake WA 6213
Dwellingup Forest Lodge
Looking for some more elaborate digs for your dog around the Dwellingup area? This is the place for you. Here, you'll find a series of luxury Chalets, ensconced in a magnificent forest. As you'd expect, the Chalets have everything you'll need for a comfortable and enjoyable stay (for both humans and non-humans).
The major doggie drawcard at the Dwellingup Forest Lodge is the magnificent lake on the site, which is centrally located and ideal for a dip together on a hot day (or a cold one, if you're feeling adventurous!)
There's particularly good news for dog owners here, too – at Dwellingup Forest Lodge, supervised dogs don't have to be on a lead. They're also allowed inside the cabins (except the bedrooms), as long as they don't get up on the furniture. You won't even have to worry about those late-night ventures out to the toilet because each cabin has a small enclosed backyard for this very purpose.
You can have up to two dogs in your cabin at no charge, with doggy bowls, dog towels, and waste bags available as well. (Just make sure you remember to bring your pooch's favourite bedding, as they're not allowed on yours!)
More info
:
http://www.dwell.com.au/
Location
:
55 Helio Rd, Dwellingup WA 6213
Stringers Campground (Nanga Brook)
At this rustic natural site, you'll discover six unpowered campsites that are suitable for tents and swags. Dogs are welcome at the site, as long as they're kept on a lead. Dogs are also allowed in the recreation area of nearby Lane Poole Reserve, as long as they're kept on a lead at all times.
You'll find many opportunities for bushwalking together here (as long as you remember the on-lead rule). For some rugged shared walking adventures, try the King Jarrah Trail and Bibbulmun Track.
More info
:
https://exploreparks.dbca.wa.gov.au/
Location
:
River Rd, Nanga Brook WA 6215
Southern Stars, Dunsborough
This family-friendly caravan park is right in the heart of the Margaret River region. You'll both enjoy the nearby swimming and fishing beaches, as well as the spectacular caves and forests.
With fenced dog-friendly campsites, your canine companion will be able to let off some much-needed steam. They're allowed to roam around your campsite off-lead if you have one of the fenced campsites, which will help them feel at home on holiday. (You can take your dog to one of the non-fenced campsites at Southern Stars too, as long as they're on a lead.)
This caravan park is only 10 minutes to Dunsborough township. When you get there, you can take your friend down to Toby Inlet, where they'll love cavorting around with you off-lead. If you're after adventures a bit further afield, you can drive the 30 minutes to Margaret River where you can have some more lead-free fun at Gnarabup Beach (northern section), or in Riflebutts Reserve behind the dunes.
More info
:
https://southernstarspark.com.au/
Location
:
645 Vasse-Yallingup Siding Rd, Anniebrook WA 6280
Tasman Holiday Parks, Yallingup Beach
Here's a campsite that is a great base for beginning your exploration of Australia's southwestern coast, whether you're here for a short or a long stay. Every evening at this inimitable campsite, you can watch one of those gorgeous sunsets while listening to the gentle roar of the waves. The spreading banksias situated throughout this campground provide shade on even the hottest days.
Of course, there's no better doggy adventure than the justly renowned Yallingup Beach – which, best of all, has an off-lead exercise area. Head down to Dawson Street steps to the south of Rabbit's car park, where you and your companion can enjoy those snow-white sands and turquoise waters with a sense of genuine freedom. Or, if you're not feeling like going for the full beach experience, you and your other half can have a great mini-adventure walking around (or paddling in) the lagoon on site.
You'll have to make arrangements with the park's owners before taking your dog along, so please contact the park prior to arrival to discuss bringing your pet on holiday with you.
More info
:
https://tasmanholidayparks.com/
Location
:
186 Yallingup Beach Rd, Yallingup WA 6282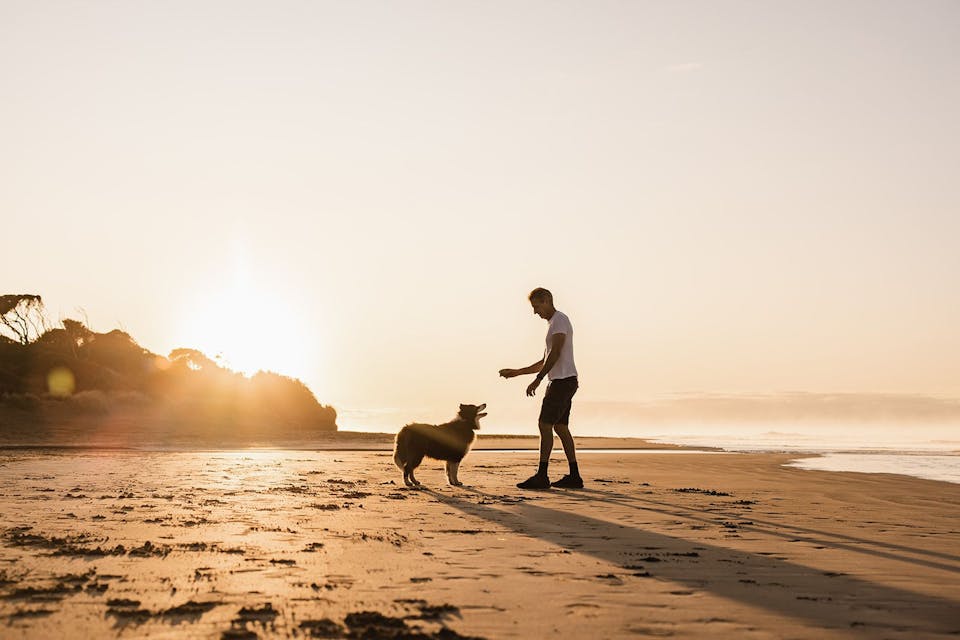 Sue's Bridge (Blackwood River)
Here, beside the Blackwood River, you'll find a peaceful campground with 25 campsites. You can bring your dog along, as long as they're on a lead at all times. There are no cabins here, so you'll both be snuggled under canvas (or the stars if the weather is perfect) for the night.
So, what can you do together in this little piece of paradise? With the campsite only 200m away from the lovely Sue's River, you could be adventurous and hit the water in a boat with your other half. They'll love the experience, and as long as you're safe on the water (which we've covered in an earlier article), you will too.
For a nice day trip, you could try the town of Augusta, which is only a 30–40 minute drive away. There, you and your pooch will find many walks to do together, including a perfectly situated dog beach at the mouth of picturesque Hardy Inlet.
More info
:
https://exploreparks.dbca.wa.gov.au/
Location
:
186 Yallingup Beach Rd, Yallingup WA 6282
Sandy Cape Recreation Park, Jurien Bay
Here's a campsite that you'll both love. It's not for everyone, as you'll have to get a fair way down an unsealed track to get there. But when you do, you'll be treated to a sight that will take your breath away – the sun setting over the beach nearby.
You're allowed to take your dog to the campsite. At Jurien Bay, you can take your dog off-lead at the south of Lindsay Street, as well as to the north of the boat harbour groyne.
More info
:
https://www.australiascoralcoast.com/
Location
:
Sandy Cape Rd, Jurien Bay WA 6516
Ellendale Pool, Geraldton
The Ellendale Pool is an adored destination for day visitors and campers. Trek up to the rocky top where the creek empties into the pool, or swim or canoe in the freshwater pool below the spectacular ochre cliffs. Dogs are permitted on a lead at the campsite.
While it's a spectacular setting, it's important to remember that swimming in Ellendale Pool isn't recommended due to a meningitis risk. Fortunately, nearby Geraldton is a dog exerciser's paradise. Along that town's gorgeous coastline, you'll find a long, extremely appealing stretch of off-leash dog exercise beaches – start at Point Moore, and you can just keep trotting along through Grey's Beach, Separation Point, and Whimps. And while you can't go off-lead on the Back Beach or Tarcoola Beach, bypass those for Southgates, where you can both get going again!
More info
:
https://www.australiascoralcoast.com/
Location
:
Ellendale WA 6532
Lake Argyle Resort & Caravan Park
Around 35 kilometres off the Victoria Highway and at the end of a sealed road with breathtaking views of the Kimberley is where you'll find Lake Argyle Caravan & Camping Park. Over 100 shaded powered caravan sites are located in our Kimberley Caravan Park, which is more than 5 hectares in size. The park is situated in a serene area surrounded by stunning landscapes, shaded by hills from the afternoon sun.
Pets are welcome at Lake Argyle Resort, except for the Lakeview Cabins. They must be kept outside and are not allowed on any sundeck areas if staying in one of our other lodging options. If pets have been inside the rooms, there may be an extra cleaning charge. At check-in, you must register your pet and submit a $100 security deposit.
If you contact Lake Argyle Cruises, you can organise a perfect dog-friendly pleasure cruise on the lake or for an ideal interlude, why not hire a pet-friendly pontoon boat for the afternoon?
More info
:
https://www.lakeargyle.com/
Location
:
Lot 520 Lake Argyle Rd, Lake Argyle WA 6743
Broome's Gateway Pet-Friendly Caravan Park & Lodge
Broome's Gateway is a relaxed, pet-friendly caravan park located just 20 minutes from Broome, welcoming travellers of all species seeking pleasant campsites. The entire site is shaded by large trees, making it great for you and your dog in hotter weather. Here, you'll be surrounded by birdlife, wildlife, and shady ponds.
More info
:
https://broomesgateway.com/
Location
:
3000 Broome Rd, Broome WA 6725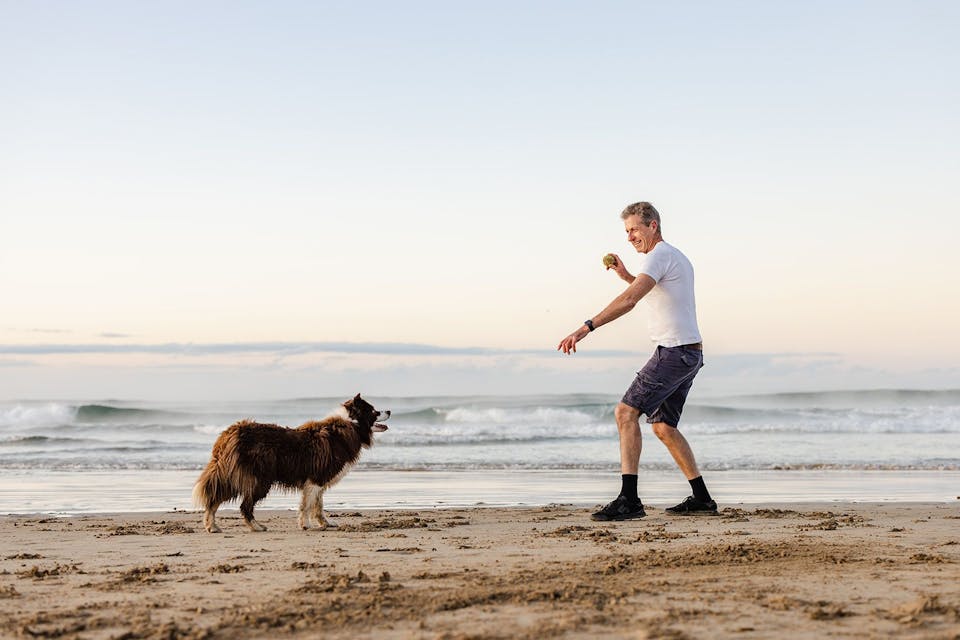 Town Caravan Park, Kununurra
Here's one that's tailor-made for dogs. As the only fully fenced and secured park in Kununurra, this is a place of unrivalled security and safety for dogs who just love to camp.
The caravan park is ultra-pet friendly, with a fenced dog run and exercise area for your little (or big) one to enjoy (complete with remote-control gates). There's even a pet-sitting service, if you'd like to have some human-centred time one day!
The park is a great place for a huge range of day trips. With the dog, you might like to visit Kelly's Knob, where you can take the short round trip on-leash for a walk with a difference.
Looming above the township of Kununurra are the rock formations of Kelly's Knob and Mirima National Park, also known as Hidden Valley or the mini Bungle Bungles. While dogs are of course not allowed in Mirima National Park, it's fine for on-leash dogs to visit Kelly's Knob Lookout with you. Another place you both will love to visit is Celebrity Tree Park, where many famous people have planted and dedicated trees.
More info
:
https://www.townpark.com.au/
Location
:
40 Bloodwood Dr, Kununurra WA 6743
Cosy Corner East, Albany
Here's a place you can camp free of charge, just a stone's throw from a stretch of beautiful coastline. Dogs are allowed here on lead, so pitch your tent and go for a walk together among the improbably beautiful scenery.
In nearby Albany, you and your dog will be spoiled for choice. What about taking a dip at dog-friendly Whalers Cove and Fishermans Beach, where off-lead recreation is allowed? Or, you could both venture out on-lead together on Convoy Walk, leading up to the spectacular Convoy Lookout near the ANZAC Centre.
More info
:
https://www.aussiecaravanninglifestyle.com/
Location
:
Kronkup WA 6330
Horrocks Beach Caravan park
Pets are allowed on caravan and camping sites here on a lead, but not in the cabins – and they book out quickly. If you have a trip planned, it's highly recommended to book one of the sites in advance to avoid disappointment.
Just in front of this cute little park, you'll find a beach where your dog's allowed to romp around off the lead. Better still, the park has a dog exercise area, complete with waste bags and convenient bins for mess-free fun. (They'll also enjoy trotting around the border of the adjacent golf course, which makes for a lovely morning or afternoon interlude.)
More info
:
https://www.caravanwa.com.au/
Location
:
1 North Ct, Horrocks WA 6535
Sue's Bridge, Nannup
At Sue's Bridge, you'll find a relaxing retreat right on the Blackwood River, where there's ample space for splashing about together as well as a collection of unpowered campsites in this memorable natural setting. Your furry friend is most welcome here, as long as they're kept on a lead. Simplicity is everything here!
For a shared adventure with a difference, why not try a kayaking journey down the Blackwood together? (We've written an article for this very purpose on our website.) There are also walks alongside the river, perfect for a refreshing trot together on a hot day. Just remember that because it's a national park, it's important to keep your dog on a leash.
More info
:
https://exploreparks.dbca.wa.gov.au/
Location
: Sues Rd, Schroeder WA 6285
Wintersun Caravan Park
You'll find many accommodation options here, with self-contained cabins as well as grassed caravan and campsites. The park also contains an off-lead dog exercise area, so you'll be able to make sure your pooch is utterly tired every night before you go to sleep.
If you're looking for a nice walk you can do together, you could try visiting the Carnarvon Growers Markets for some locally grown fruit and vegetable shopping (among other recreations). A worthwhile activity you could do with your loyal friend is the Old Tramway Walk Trail, which winds 2.5km each way. You'll see views of the old jetty on this picturesque dog-friendly path.
More info
:
https://www.wintersuncaravanpark.com.au/
Location
:
546 Robinson St, Carnarvon WA 6701
With this impressive range of dog-friendly options for Western Australia, we've only just scratched the surface of this massive destination. But there's plenty here to keep you and your family's most pampered member busy for the foreseeable future in one of Australia's most idyllic holiday locations.
nutrition for active dogs