The Best Dog Parks in Brisbane (Fenced and Off-leash)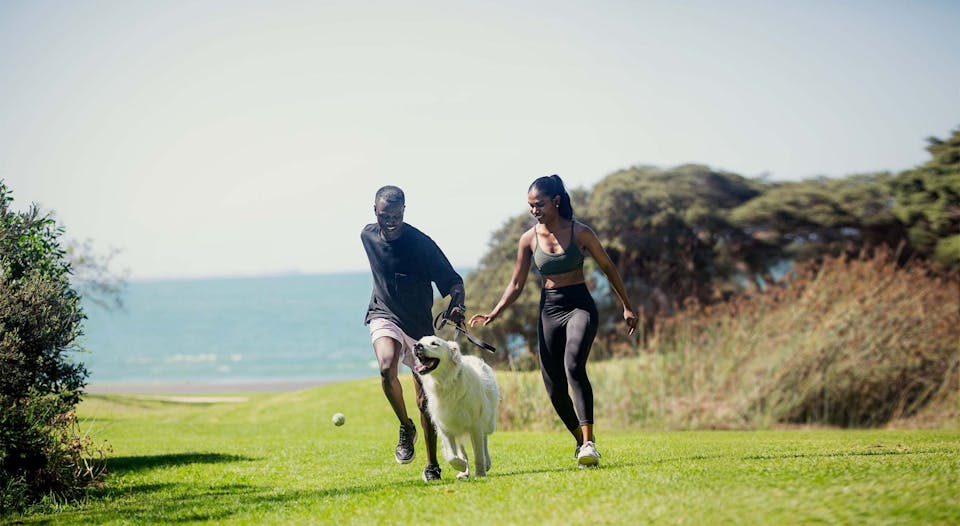 With dog-friendly parks all over Brisbane, our pooch pals are spoiled for choice. There's ample opportunity for your pooch to get some exercise, meet some new canine friends and run themselves ragged with fantastic fenced and open off-leash spots across the city. Brisbane is a dog-loving city, and the council does a great job of providing a range of purpose-built spaces, amenities and agility equipment throughout town.

We've put together our list of the best dog-friendly parks in Brisbane, both enclosed and off-leash. With so many options your pup will be begging you for the next walk.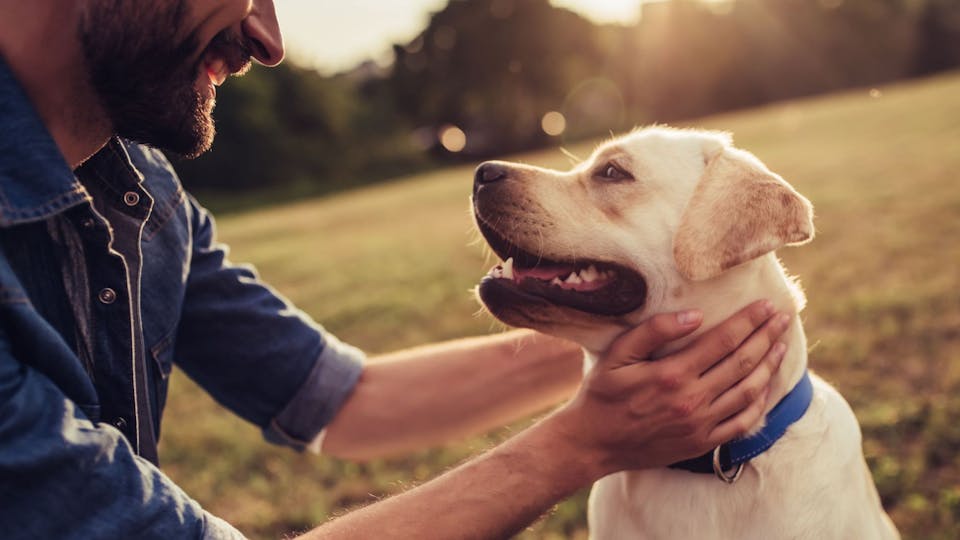 Off-leash dog parks
Downfall Creek Dog Park
One of Brisbane's largest off leash dog spaces, Downfall Creek spans four hectares across the mountain to mangrove corridor. Located in the north of the city, this popular and scenic Geebung spot is a puppy paradise. The park offers ample grassy areas to run around as well as several paths that can be followed down to the creek to cool off and frolic in the water.
The park offers doggy waste bags, bins and fresh water taps to rehydrate after a big bound around the park. For caffeine lovers, Kalisto Cafe is a short walk away and worth a stop to grab a coffee and snack before or after your walk.
Location:
59 Brickyard Rd, Geebung QLD 4034
Kroll Gardens Dog Park
This dog-friendly park on the Redcliffe Peninsula in Clontarf boasts five hectares of space for dogs to run all day. A bright and light filled area, Kroll Gardens is great for long walks and all day play. This off-lead park offers an agility course with tyres, pipes and ramps along with a space the size of a cricket oval near the middle of the park for pooches to unleash and run themselves ragged.
Like many of Brisbane's dog parks, there is a fenced-off section for smaller dogs to play and plenty of trees and shady spots for a break from the sun. Be sure to grab a doggie waste bag at the entrance because it's a long walk back to fetch one if you are in the middle of the park.
Location:
Duffield Rd, Clontarf QLD 4019
GJ Walter Park
The GJ Walter Park is one of the best spots in the Cleveland area to bring your dog for a walk. With sweeping views across to North Stradbroke Island, this dog park is half-fenced off and allows off-leash fun for your pooch. The park opens out onto the mangroves and shoreline giving your canine friend the opportunity to cool off and play in the water.
With lots of space to run around, let off some steam and play with other dogs, there is also enough room to keep space from other hounds if your dog is a little shy. For nature lovers, there's plenty of bird and koala spotting if you keep an eye out while you walk along the tree line.
Location:
72 Shore St E, Cleveland QLD 4163
Green Hill Park and Reservoir
Located in the heart of the leafy suburb of Chapel Hill, this park is one of the prettiest spots in Brisbane to bring your dog for a walk. A partially fenced off space, most dog owners take in the views and fresh air as they do laps of the reservoir with their pooch in tow. While not the largest area, the paths are flat and well paved, making it an ideal spot to get in arun and some exercise. This park is off-leash, but it is worth noting the lack of fencing in spots means your dog needs to be well-behaved. Make sure you try and time your walks here for the evenings as the sunset views can be amazing.
Location:
278 Russell Terrace, Chapel Hill QLD 4069
Colmslie Recreation Reserve
Located in Brisbane's East, Colmslie Recreation Reserve offers pooch and pooch lovers a large grassy off-leash space to get in some good play right on the banks of the Brisbane River. A must for water-loving pups, this area has a small sandy beach where dogs can cool off between playing.
The reserve also boasts a range of agility equipment, including ramps, pipes and a-frames, where your dog can test their skills and have some fun. If you're planning on spending the day, there are nice shaded spots to relax, along with BBQ facilities and a sheltered picnic area.
Location:
Col Gardner Dr, Morningside QLD 4170
Kedron Brook Floodway
The Kedron Brook Floodway is one of the largest and funnest dog areas in Brisbane. This off-leash park follows the waterway several kilometres and is great for running around and having a splash in the water. This space is set amongst a nice natural bush setting, enjoyable for canines and humans alike.
If you are down here during summer, you will find plenty of pooches taking a dip and paddling along the shoreline. Be sure to check the maps and signage as some parts of the park are restricted for dogs. A good rule of thumb is to stay on the side of the water across from the bike path.
Location:
19 McCord St, Gordon Park QLD 4031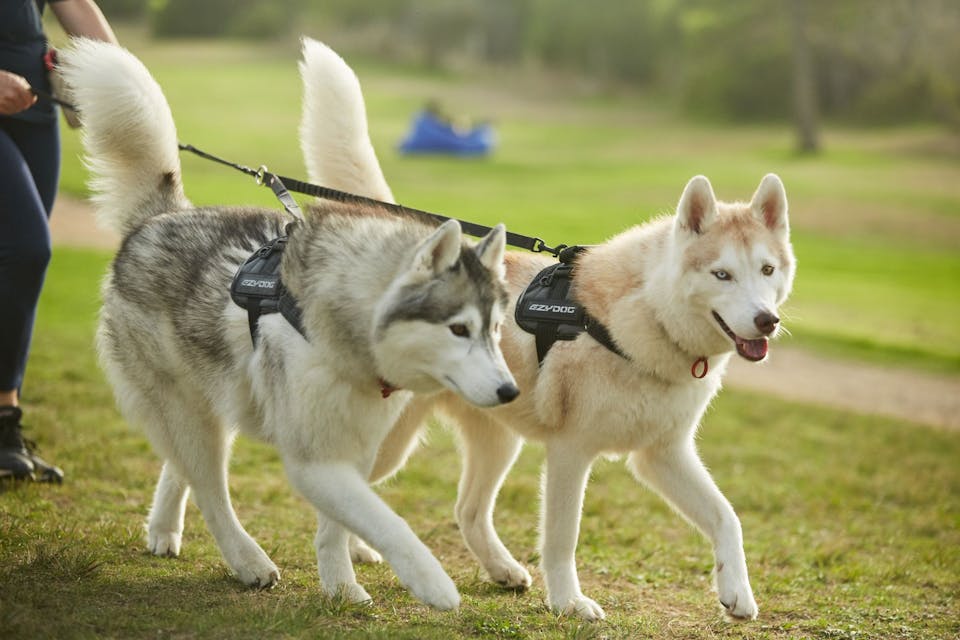 Fully-fenced dog parks
Sunset Park
Being one of the biggest dog parks in Brisbane, Sunset Park has a lot going for it. Not only does this fenced park offer something for dogs of all shapes and sizes, it's also a bit of a natural wonder. The park sits on the foothills of Taylor's Range and offers great panoramic views, especially at the end of the day when the sun sets behind the hills.
The main dog park has plenty of wide open spaces for your canine friend to burn some energy, meet up and play with their other canine friends. There is an agility course for dogs to train and test their skills, as well as a smaller fenced off area for little dogs, letting them roam away confidently without larger dogs around.
Make sure you drop past Banneton Bakery, a popular spot for dog owners grabbing a coffee and scroll before hitting the park.
Location:
30 Monoplane St, Ashgrove QLD 4060
Victoria Dog Park
Victoria Dog Park provides a spacious off-leash fenced off area for dogs to have all sorts of fun. Right in the middle of the city, this dog-friendly space is part of the larger Victoria Park precinct, great for long walks on the leash.
The fenced off dog park is large enough for dogs to stretch their legs and run amok and also offers a separate area for smaller dogs to play. There's agility equipment as well, with pipes and ramps to hone and test your canines skills.
The park offers plenty of shelter for you and your pup to take a break from the sun, as well as providing water fountains and waste bags, meaning all the essentials are covered for your pup's day out.
Location:
400 Gregory Terrace, Spring Hill QLD 4000
Powerhouse Park
Located adjacent to Brisbane's Powerhouse, this New Farm dog park is one of the city's favourites. A scenic spot on the river, this area is always buzzing with plenty of arts and cultural events happening around the area.
The park is fully-fenced and provides plenty of room to run around and play with other hounds. Divided into two areas, there is a space for smaller dogs to roam freely without worrying about the bigger dogs bothering them. On a nice day it is worth bringing a picnic blanket to relax and take in the sun while your pooch plays.
If you don't mind a hit of caffeine before your walk, check out Mary Mae's nearby, a popular spot to grab a coffee for dog walkers before adventuring over to the park.
Location:
133 Lamington St, New Farm QLD 4005
Wembley Park
A nice local favourite, Wembley Park is a great spot for lots of doggy play time. Whilst not the biggest fenced dog park in Brisbane, the place has a bustling atmosphere, with plenty of pooches getting in on the fun. The space also provides an agility area for dogs to test their skills.
The park offers a water station for when your pup gets thirsty and a beautiful big Jacaranda tree with benches to relax and watch all the pooches in action. You can find this fenced off dog park on the eastern side of Wembley Park, with car park and access on Eastern Rd. When you're all done in the dog park, the rest of Wembley Park can be enjoyed for walks with your pooch on leash.
Location:
Robinson Rd, Coorparoo QLD 4151
Hercules Street Dog Park
This new dog park in Hamilton is perfect for nocturnal pooches with its well-lit area great for nighttime play. Hercules Street may not be the biggest park but what it lacks in size it makes up for with quality facilities. The park includes a well-kept grassy area, an agility course with pipes and ramps and doggy water fountains, waste bags and bins.
There's a good mix of shady spots when it gets a little hot and your furry friend needs a break from the sun. This off-leash space is fully fenced and adjacent to a state of the art playground for kids to have some fun too, making for a good spot to take the family.
Location:
18 Hercules St, Hamilton QLD 4007
Tuckeroo Park
Tuckeroo Park offers Brisbane pooch lovers one of the largest dog parks in the city, with a fenced off area of nearly two hectares. The park boasts plenty of flat grassy space to run around, play and burn off some energy, whilst there are tunnels and ramps in the agility area.
The place is right next to Nudgee Beach, perfect to cool off and get some swimming time in after a big play in the park. Put your dog back on the leash and you can explore the tidal flats just on the outside of the fenced area as well.
Keep an eye out for the coffee cart and dog-grooming van, which are often set up in the car park for all your caffeine and dog-pampering needs.
Location:
Nudgee Rd, Nudgee QLD 4014
Brisbane clearly has plenty to offer when it comes to dog-friendly park options. Whether it's some agility training, a cool down by the creek, or a day socialising with other pups, there is a dog park to suit all pooch lovers. If you feel like getting out of the city, why not check out some of
Queensland's best camping spots for dogs
. Whichever it is, be sure to be mindful of other people's dogs and play safe!