Explore Dog-Friendly Parks, Beaches & Walks In Christchurch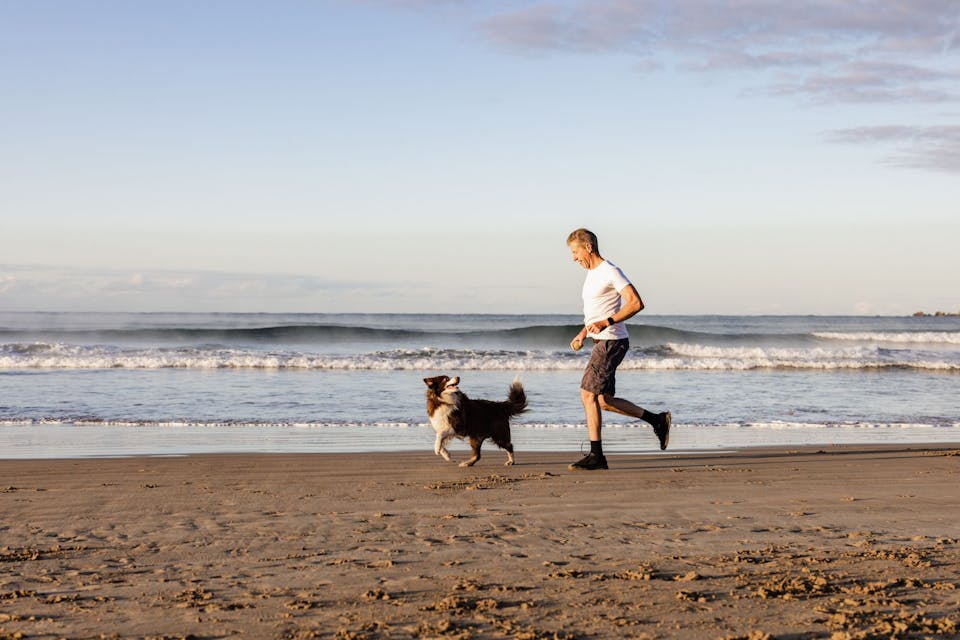 It's hard to find somewhere in the world more dog-friendly than Christchurch. Roughly one in every ten people in Christchurch owns a fur friend, and the city reacts to this by welcoming doggies into a range of public places meaning there are loads of outdoor activities to enjoy with your best buddy.
From dog-friendly walks in Christchurch to beaches for a swim and parks for a hangout, we've listed some of the best spots you and your dog can explore this weekend.
Register Your Dog First
Registering your dog before they are three months old in Christchurch is mandatory. You can do this with the local council, and your registration will be valid for one year.
The registration process is very easy, just fill out a
new dog ownership registration form
, and you'll be given a unique ID number and registration fees to pay. Once paid, a registration tag will arrive in the mail. Just be aware that desexed dogs receive cheaper fees, and if you have more than two dogs, you'll need separate licenses.
Dog Laws To Follow In Christchurch
Christchurch has a few simple rules for dog owners to follow for the sake of everyone's safety (including the doggies):
Always carry a lead when out and about; all dogs must be on a lead when in public areas such as roads, footpaths, car parks, and pretty much everywhere else unless otherwise signed.
You need to pick up after your dog and dispose of the waste hygienically.
Dogs are not allowed in public playgrounds, skate parks, swimming pools and a few public beaches (keep reading for the exemptions).
Dogs can be leash-free in dog-friendly public areas such as dog parks.
All dogs must be microchipped with their details kept on the National Dog Database, which helps when searching for lost or stolen dogs.
These rules are pretty standard anywhere in the world and are set for your pup's safety, so be sure to pay attention to them (especially when it comes to picking up the poop).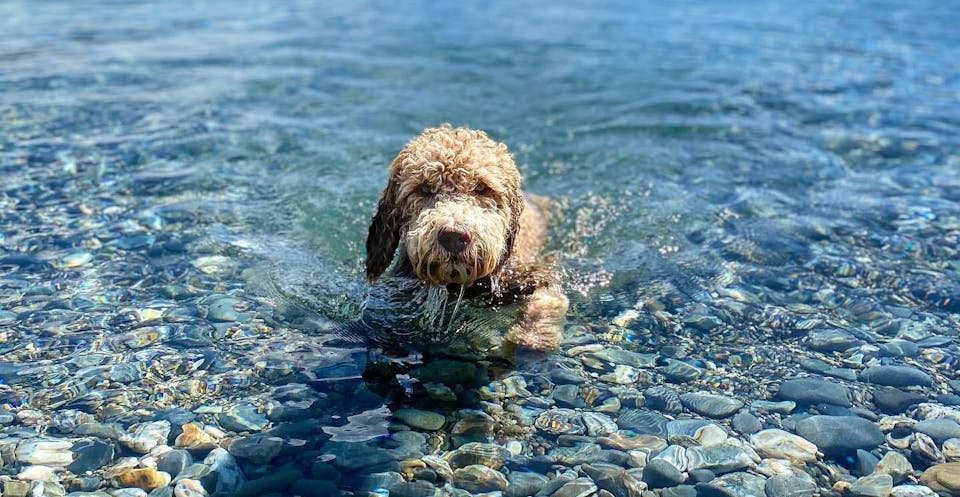 Dog-friendly Walks In Christchurch
There are plenty of dog-friendly walks in Christchurch, just don't forget the leash, poop bags and some water. We've pulled together some of our favourite spots where you and your dog can stretch and soak up the beautiful nature in the area:
Quarry Rim Track, Halswell Quarry
The best walk to look over Christchurch City is the historic Halswell Quarry. You'll overlook the Southern Alps as you explore the tracks, historic sites and six sister-city gardens. Your dog will be able to let loose in the unfenced dog exercise area, which is the perfect way to burn some energy, just ensure they are well-trained and able to be kept under effective control.
Distance
: 2km loop (40 mins)
Difficulty
: Easy, suitable for all ages
Leash rules
: A lead is required for all walking tracks, but there is an unfenced dog exercise park for off-leash play.
Caution
: Dogs are not allowed in the Wetlands Conservation Area
Location
:
Kennedys Bush Road, Kennedys Bush, Christchurch 8025, New Zealand
Southern Pegasus Bay Track
Head along the city's east coast with a coastal trail that heads through the dune crest and forests of New Brighton. The Southern Pegasus Bay Track is a great walk with your dog between Southshore Spit and Spencer Park Surf Club. You'll find a shorter option if you start at Broad Park; both options offer amazing views of the Pacific Ocean.
Distance
: Main track 14.5 km (3.5 hours one way); shorter options available.
Difficulty
: Easy to intermediate
Leash rules
: Can be off-leash on the track and beach, but a leash is required in Southshore Spit.
Location
:
Canterbury, New Zealand
Bottle Lake Forest Park, Waitākiri
The exotic pines of Bottle Lake Forest span 800 hectares in northeast Christchurch, offering plenty of dog-friendly walking tracks that weave through the trees, creating a sheltered walk no matter the weather.
Head out of the woods, and you'll find the nearby Waimairi Beach, which offers plenty of room to play. You can also explore the coastal and forest walks, fairy village and have access to public toilets.
Distance
: Blue Track: 11.4km loop (1.5-2hrs return) or Blue Coastal Track: 4.7km (50mins), or Green Track: 3km loop (45mins return).
Difficulty
: Easy to intermediate
Leash rules
: Can be off-leash in Forest Park.
Caution
: Tracks may be slippery in wetter seasons and are shared with mountain bikers.
Location
:
Waitikiri Drive, Bottle Lake, Christchurch 8083, New Zealand
Te Ara Ōtākaro Avon River Trail
The banks of the Avon/Ōtākaro River are a lot of fun, and the Te Ara Ōtākaro Avon River Trail heads along the water from the edge of central city heading to New Brighton. The trail is used by walkers and cyclists, which requires your dog to be on a leash, but there are certain sections where they can run free.
Distance
: 11 km (2 hr 30 mins)
Difficulty
: Easy
Leash rules
: On leash to Fitzgerald Avenue and between Wainoni and Pages Roads.
Caution
: Dogs are prohibited in Cockayne Reserve, and be sure to exercise caution when crossing the open roads.
Location
:
345 Cambridge Terrace, Christchurch Central City, Christchurch 8013, New Zealand
Port Hills Crater Rim Walkway
For more stunning city and harbour views, the Crater Rim Track in Christchurch's Port Hills is an easy four-kilometre stroll that will take you through tussock grassland and native bush with great water views.
Distance
: 4km (1 hr 30 mins)
Difficulty
: Advanced
Leash rules
: A lead is required at all times
Caution
: Tracks may be slippery when wet
Location
:
21 Rastrick Street, Merivale, Christchurch 8014, New Zealand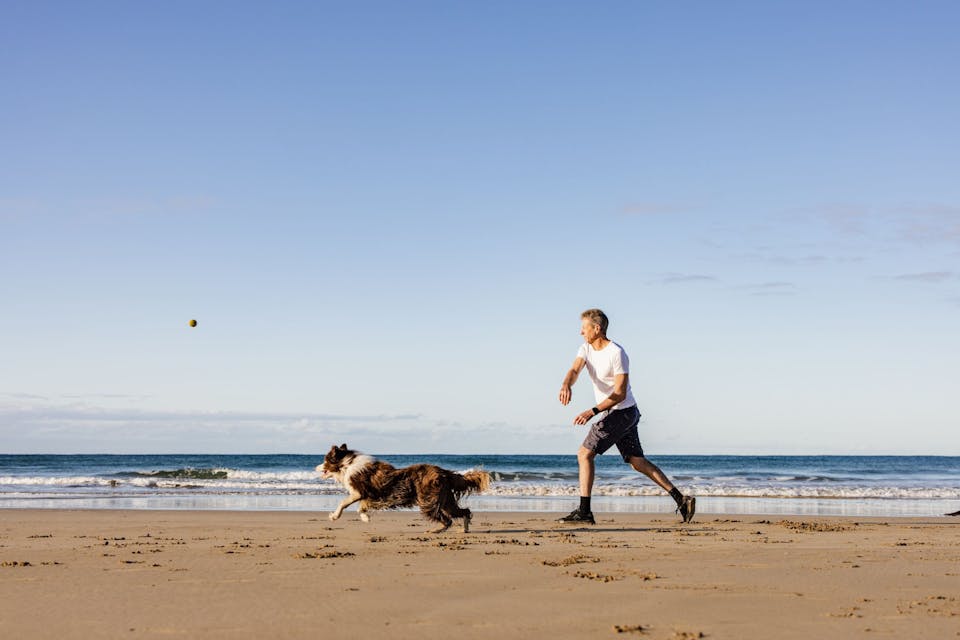 Dog-friendly Parks In Christchurch
Bottle Lake Forest Park
Waitikiri Dr, Christchurch
Bottle Lake Forest Park happens to be the only dog-friendly beach in Christchurch.
Bottle Lake Forest Park is the ultimate dog-friendly recreation area in Christchurch and a popular mountain biking spot with hectares upon hectares of pine forest. The beach, walking, and biking trails are all dog-friendly, but your friend must be kept on a leash. Please be sure to clean up after your dog to keep this beautiful section of Christchurch pristine.
Bottle Lake forest park is also a hiking destination. Before heading off, be sure to pack water and bowls as this is more of a hike than a play area, but dogs are allowed off-lead, and there are plenty of spots for a good run if you don't feel like hiking the trails.
Location
:
Waitikiri Drive, Bottle Lake, Christchurch 8083, New Zealand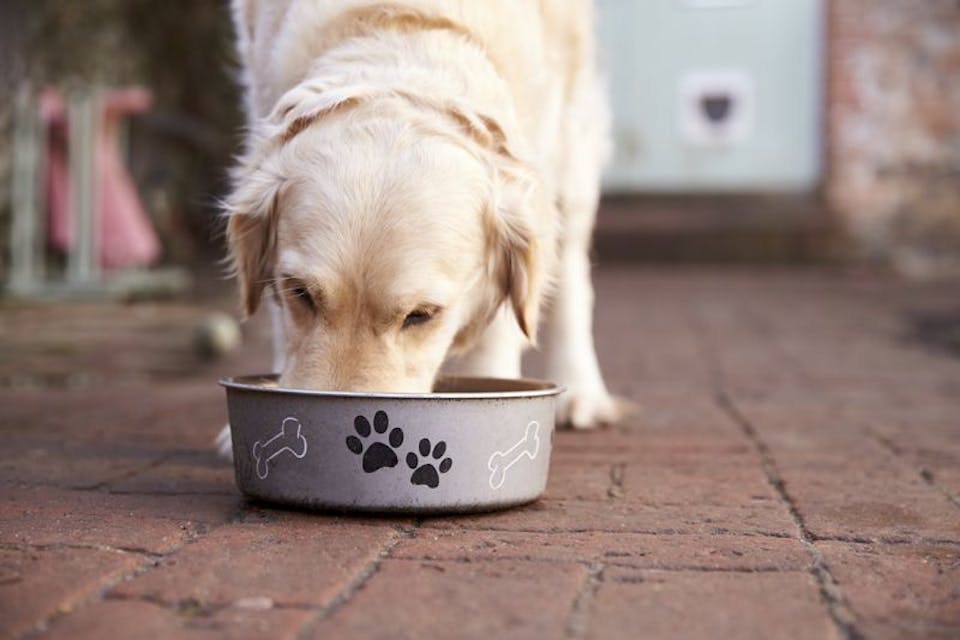 Nutrition For Active Dogs 
With all of this exercise, it's important to focus on the right nutrition levels for your dog. For more than 50 years, Eukanuba has used the power of nutritional science to create nutritional fuel to help dogs' athletic abilities and unleash their full potential.
Our simple first step is to use specific levels of omega-6 and omega-3 fatty acids for skin and coat health. In addition, our antioxidant blend supports immune function and post-exercise recovery. With this
complete and balanced nutritional diet
, your dog can happily keep up with you, no matter where your adventures take you next.
nutrition for active dogs