The Best Dog-Friendly Hiking Trails in New Zealand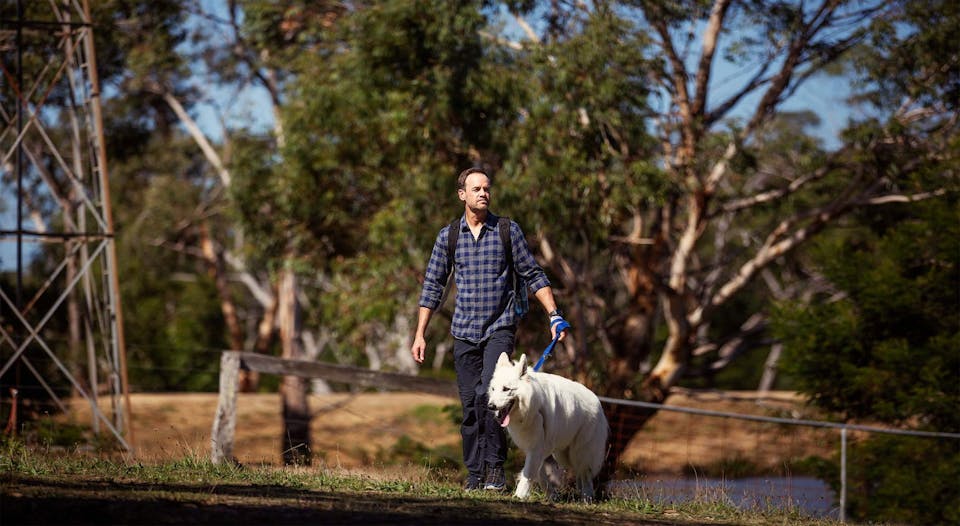 The New Zealand culture revolves around the outdoors, and it's not hard to understand why. Every town in this beautiful country is surrounded by vistas, peaks of the Southern Alps, the North Island's coastal hills and more. For dog owners, exploring this wonderment with their best friend is the ultimate way to hike.

Luckily, New Zealand has plenty of dog-friendly mountains and hills to do exactly that. We've compiled some of the best where dogs are allowed, avoiding national parks and wildlife sanctuaries that often have a no-dog policy. This isn't an issue, as it provides a great reason to get off the beaten track!

So pack the poop bags, some extra water, and grab the lead as you and your fur-buddy explore the best dog-friendly hiking trails in New Zealand! The best dog-friendly hiking trails in New Zealand's South Island Let's work our way from the bottom up by starting with the best spots for hikes with dogs in the South:


Kaikōura — Mt Fyffe
While this track is considered easy, it is long. You'll need around eight hours to walk the whole thing and back, but if you do, you'll be faced with pure beauty from the summit of Mt Fyffe. The slow climb to the peak offers views of the Kaikōura peninsula and plains. If the clouds are scarce, you'll even see the North Island!

The hiking trail follows a 4WD road to the Mt Fyffe hut, then breaks away up the mountain. Pack warm to deal with the snow in the shoulder season, and be sure you have a DOC permit for some off-lead fun for your furry friend.


Marlborough Sounds — Nydia Track
If you are looking for a more advanced trail that involves a little camping, take the overnight hike through the backcountry via the Nydia Track. This amazing track follows the coast, where you'll gaze upon its regenerating forest. There are plenty of rest spots to catch your breath while gazing over the view.

Camp overnight next to the beach, then head on back, but be aware that this is classed as an advanced off-lead trial, so make sure you are your dog are up for the challenge!


Canterbury — Craigieburn Forest Park — Helicopter Hill
Canterbury has two great hiking options, one easy and one a little harder. The easy one is a four-hour return hike that will require a leash at all times. This track sits just outside Arthur's Pass National Park, where Craigieburn Forest Park is frequented by the people of Christchurch and their digs.

Along the off-lead hike, you'll find plenty of vantage points of the below valley below and the Southern Alps. Things may seem a bit steep but will smooth out when you head through to Lyndon Saddle. When you reach the top of the hill, you'll be enjoying views at 1256m above sea level!


Canterbury — Hanmer Springs — Mount Isobel
The more advanced Canterbury trail is a roughly five-hour return trip on the outskirts of Hanmer Springs. The ranges of Mt Isobel offer four different starting points, depending on how long you want your hike to be.

This off-lead hike takes you through various grassland and subalpine scrub until you reach a clearing on the ridge. The summit sits at 1324m with panoramic views of Hanmer Basin and the town below.


Queenstown — Mt Crichton Loop Track
For a quick and easy off-lead loop that will take you just over two hours, choose one of our favourite dog-friendly mountain walks in the Queenstown Lakes District, Mt Crichton. The Loop Track takes you along the red beech forest as you make your way to the summit that offers views of Lake Wakatipu and Lake Dispute.

If you have an extra hour, head to the Sam Summers Hut to see where the gold mining takes place, an important part of New Zealand's history!


Lake Ōhau — Greta Track
Our final South Island track one for the experienced dog and owner duos. This seven-hour loop requires a leash and begins by passing an 1890s musterer's hut! You'll then make a 5km climb west along the side of Ben Ōhau/Ruataniwha Peak for some truly awesome views.

As you head back down you can head lower into the valley to see Greta's Stream, the perfect spot for cooling some paws.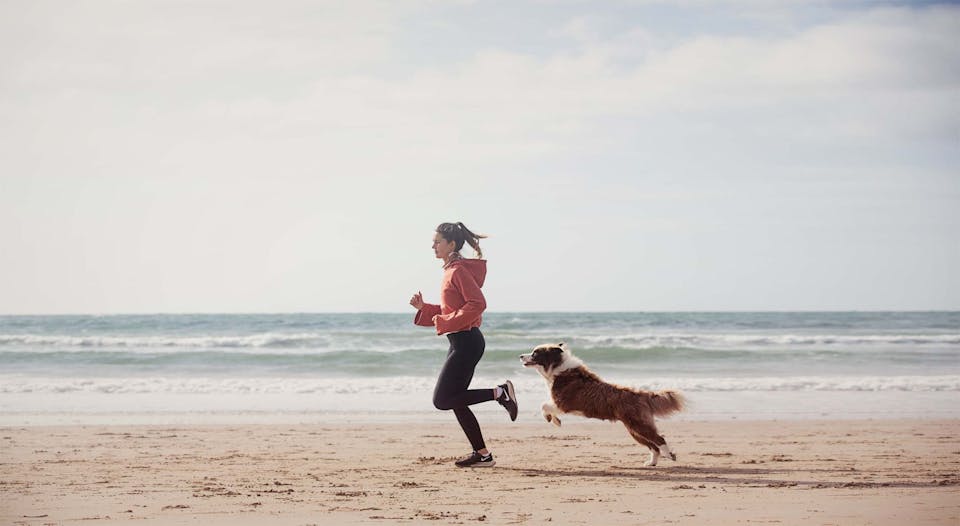 The best dog-friendly hiking trails in New Zealand's North Island
Whether you live North or feel like a trip up, the dog-friendly hiking trails here are just as amazing as the lower half:


Coromandel — Kauaeranga Valley — Tarawaere Dam Track Loop
Let's start with this three-hour advanced trail that requires dogs to be on a leash at all times. You'll need to head deep into Coromandel to uncover this secret forest that has loads of dog-friendly trail options. It offers both short and long walks, but our recommendation is the Tarawaere Dam Track Loop.

We mentioned this was for the advanced hikers (both human and dog) as it starts with a river crossing that does not have a bridge option. Your wet feet and paws will then follow the Tarawaere Stream many to all that is left of the rafter flume dam. Then, continue along the loop track as you head back to the Kauaeranga River, walking through the regenerative bush where all of the mining used to take place.


Tararua Forest Park — Gentle Annie Track
For something a little simpler and off-lead, the popular Tararua walk runs just over four kilometres and strolls up a slight incline to a lookout that offers panoramic views of the upper Atiwhakatu Valley and Mount Holdsworth.

Once you've soaked all of this beauty in, continue among tōtara before crossing the boardwalk to the Mountain Shelter Hut. rest in the hut and check out the original 1952 photos of people who stood in this area before anyone else.


Central North Island — Kaimanawa Forest - Mt Urchin Track
Another advanced four-hour return track that also requires a DOC permit features a steady climb through beech forest to the Urchin Trig, which sits at 1391m. You'll see amazing views of Lake Taupō above the tree line along with Tongariro National Park's Volcanoes. Rest here while your calves recover from the off-lead climb!


Remutaka Forest Park — Butcher Track
While this is technically an advanced trail, it is short (roughly two hours), and there are plenty of spots for a little break. As a result, this could be a good transition track for those who have mastered the easy hikes!

This leash only walk offers views of the Wellington harbour as you make the 400m climb. We recommend heading back via the link trail to the Cattle Ridge Track for something a little different.


Coromandel — Karangahake Gorge — Karangahake Gorge Historic Walkway
For an easy and exciting four-hour hike, head along the historic railway into Karangahake Gorge. You pass old mining and battery sites as you follow along the river to Waikano station. This historic walk features plenty of stunning scenery and bushland to explore for you and your pup! Make sure to keep dogs on-lead and watch out for other hikers and bikes.


Waikato — Ketemaringi Track
We end our list with a five-hour off-lead return track for expert hikers and DOC permit holders. The Ketemaringi track will take you to the top of Ketemaringi Trig over the first hour of your walk before you start your descent down into the pine forest and scrub along a ridge. There is a carpark accessible via the halfway point if you and your dog decide it may be better to call for a ride home as well! Making sure your dog is ready to hike!

You now have a range of hiking options through the beautiful scenery of New Zealand with your dog, but before you load them into your map app, make sure your dog is ready to tackle these long walks out by assessing their capability versus the demands of the walk.

Read our handy article on how to prep your dog for vigorous exercise to make sure you can both finish the hiking trail you set out to do! Diet is a big part of this, which is why Eukanuba provides the nutrition for dogs that go faster, further and work harder!