The Best Dog-Friendly Parks, Walks & Beaches In Dunedin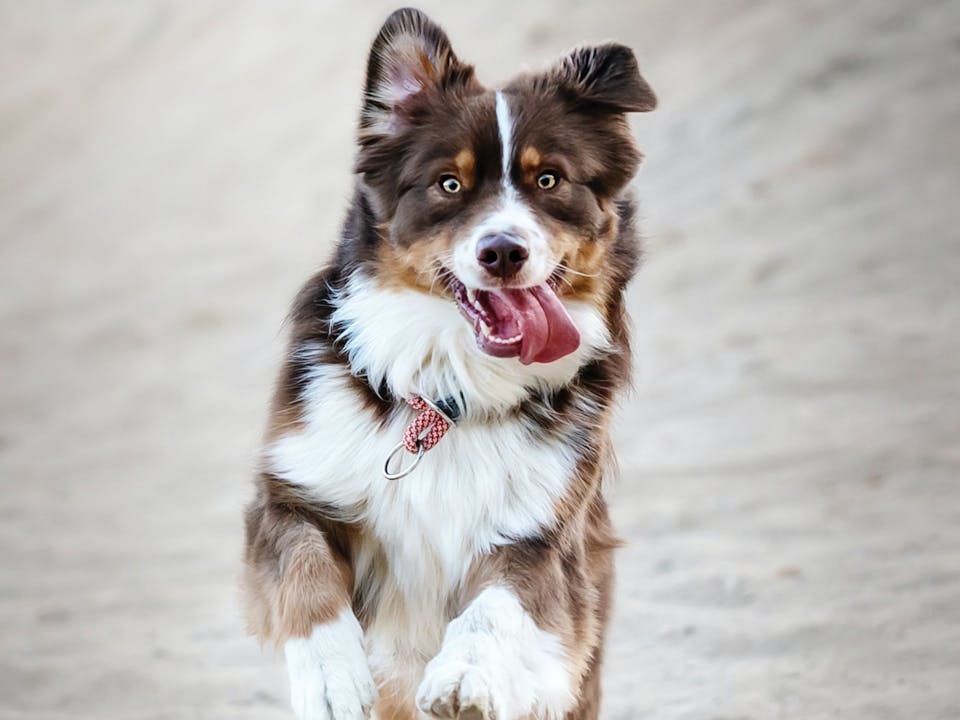 As one of New Zealand's most beautiful regions, Dunedin is blessed with a wealth of dog-friendly parks, beaches and walks that are perfect for giving your best furry friend a great run of exercise (while also making sure you have a great time, too). Any dog who's avidly exploring every corner of rugged and beautiful Dunedin will need a balanced, nutrient-rich food that's designed to keep them fit, healthy, and energetic.
Eukanuba dog food is scientifically designed
to help give your dog everything they need to flourish throughout life.
But what are the dog-friendly locations in Dunedin that you'll most remember? We've gone through the gorgeous countryside (well, someone's gotta do it) to offer our view of where it really pays to take a visit with your dog. Below is a long list of dog-friendly parks, beaches and recreation areas that we highly recommend you visit with your dog.
Since many of these parks are on-lead, you'll be streets ahead if you read our article on how to
teach your dog to walk on a lead
. After you've done that and had a practice together, it's time to get cracking!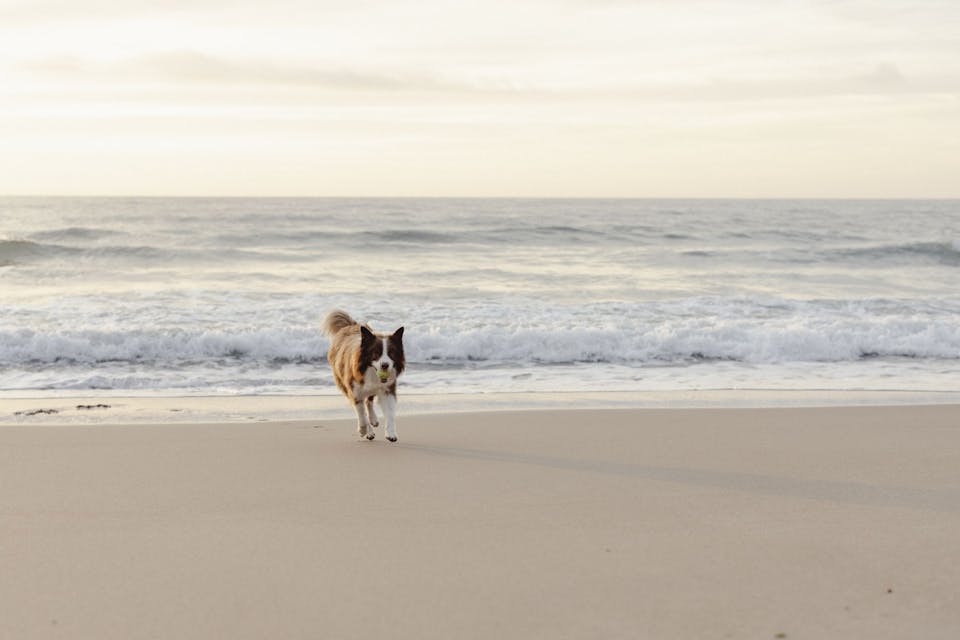 Dog-Friendly Parks In Dunedin 
Rotary Dog Park
The green surroundings of leafy Waverley offer the perfect setting for a dog-oriented park frolic. Even though it's conveniently close to Central Dunedin, you'll find plenty of space to put your dog's leg muscles to the test and your own. Best of all, right in the middle of the park is a dog exercise area, where you're welcome to take the lead off so your dog can run to its heart's content.
Location
:
293 Highcliff Road, Highcliff, Dunedin 9013, New Zealand
East Taieri Dog Park
Bordering the cemetery in this quiet area is a dog park, offering visitors the best chance to combine recreation and exercise. Make sure to stick to the designated dog park area, because only some of the park has been selected for exercising dogs.
Location
:
Cemetery Road, East Taieri 9024, New Zealand
Shand Park - Dog Exercise Area
If you're looking for a park where you can take your dog, this DCC Dog Exercise Area is for you. You can choose to exercise your dog both on and off the lead here, where there are many other dogs to play with (and owners to meet). Best of all, Shand Park has a specific area, especially for smaller dogs, so they can play without feeling overwhelmed.
Location
:
9 Brighton Road, Green Island, Dunedin 9018, New Zealand
Wakari Dog Park
The Wakari Dog Park is the ideal location for you to spend quality time with your canine companions. The Dunedin City Council created the dog park, which is 8 acres of beautiful green parkland with a variety of topographical characteristics such as rolling hills and valleys. The bottom park section's water stream is a terrific place for dogs to play around, and the park's exercise area contains low- to medium-level agility training obstacles.
The park does have several restrictions that must be followed. For instance, aggressive dogs are not permitted in the park, and owners are required to bring trash bags to collect rubbish.
Location
:
17/19 Wakari Road, Halfway Bush, Dunedin 9010, New Zealand
Kew Park - Dog Exercise Area
Bring a picnic lunch and your dog's buddies. The off-lead dog park's right next to a lovely playground, so make sure you're ready to get your shoes (and paws) muddy when you venture to the park together.
Location
:
82 David Street, Caversham, Dunedin 9012, New Zealand
Forrester Park
This designated dog exercise area also features a BMX track. No dogs are permitted within the marked grounds at any time. If no games are being played, dogs are free to be off-lead as long as they remain outside the marked grounds.
Location
:
182 Norwood Street, Normanby, Dunedin 9010, New Zealand
Chingford Park Sportsfield
This is a great park in the North-East Valley with something for everyone. There's a nice walking track that loops around the hill, as well as a great playground and sporting field. The park is great for a stroll with the dog and features a tree-covered hill, a small playground, and a creek. Dogs are allowed on-lead.
Location
:
North East Valley, Dunedin 9010, New Zealand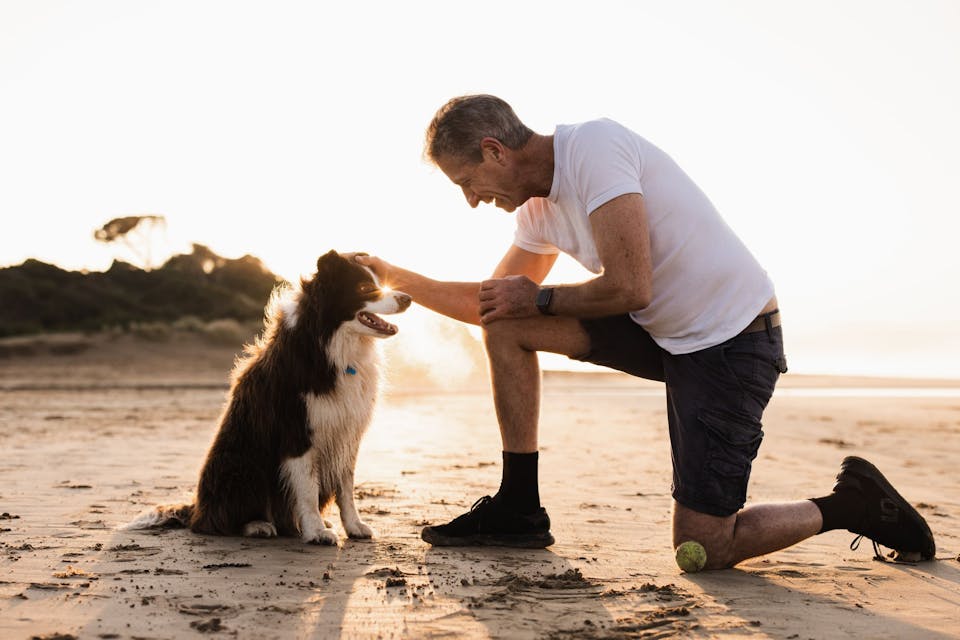 Dog-Friendly Walks & Exercise Areas In Dunedin 
Bethunes Gully
Bethune's Gully is a resident's favourite hangout. A beautiful forest borders a large open grassed area, perfect for exercise among wide open grassland plains. You'll hear Lindsay Creek's gushing waters throughout, accompanied by the calls of local wildlife.

Bethune's Gully's leisure area is the ideal location for relaxing, with the public welcome to utilise the playground, barbecues, and tables. Dogs are allowed off-lead in the more spacious areas, as long as they're controlled and kept in sight.

Location: Normanby, Dunedin 9010, New Zealand


Frasers Gully Recreation Reserve
This reserve has a great nature walk, which leads through stands of native forest and along Kaikorai Stream up to Dalziel Road. A temporary crossing is provided across the stream, making for easy access to the reserve. This gentle two-hour track is ideal for families and dogs, who are allowed off-lead.

Location: Brockville, Dunedin 9011, New Zealand


Bucklands Crossing (Waikouaiti)
This picturesque river crossing is a great place for your dog to do some refreshing splashing. Dogs are allowed off-lead, and there are some great walks nearby for you to explore with your furry friend.

Location: Otago, New Zealand


Warrington Recreation Reserve
This reserve offers a lovely selection of natural views. When walking your dog in Warrington Recreation Reserve, keep them under close control at all times (dogs aren't allowed in Warrington Spit or Rabbit Island). If your dog's trained to return on demand and doesn't pose a threat or nuisance to other dog walkers or park users, you're allowed to exercise off-lead.

Location: Warrington, Warrington, Otago 9471, New Zealand


Flagstaff
Flagstaff Track is a short but steep 40-minute walk that provides a way up or down Flagstaff, starting at the car park on Flagstaff Whare Flat Road. The track heads east through manuka scrub, which slowly transitions into tussock land. Walking up the track, you'll find rolling hills to the west and Dunedin to the east. Dogs are allowed on the track, provided they're kept on a lead.

Location: Halfway Bush, Dunedin 9010, New Zealand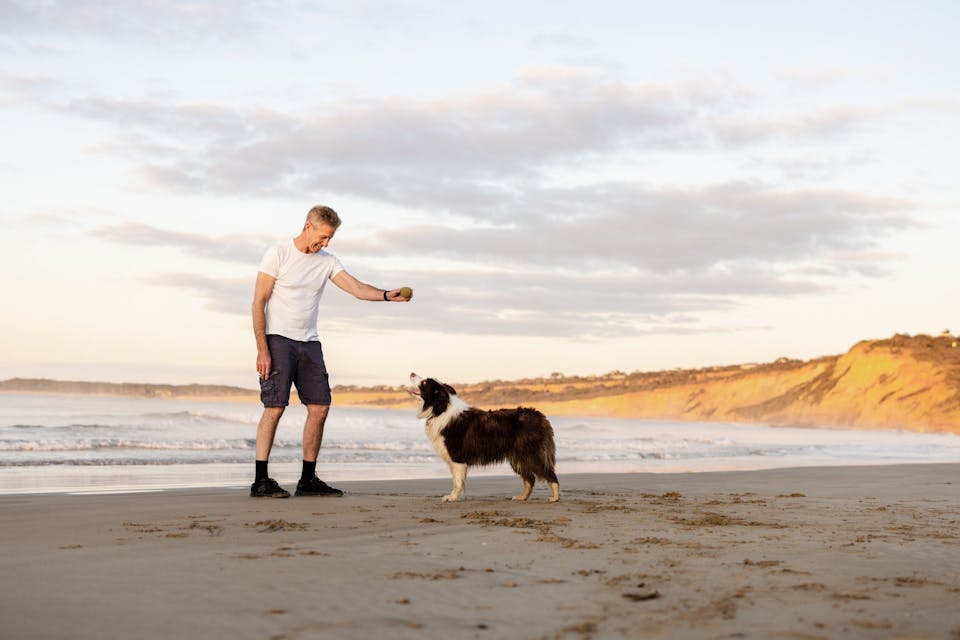 Swampy Summit Track
This trail is ideal for birdwatching, hiking, and trail running. Dogs are welcome but must be on a lead. Also, note the name – the trail is best visited in sunny and dry weather, unless you're a fan of copious amounts of mud!
Location
:
Foot Track, North Taieri 9092, New Zealand
Nicols Falls and Nicols Creek
The Nicols Creek walking track leads to Nicols Falls, a picturesque 'horse tail' waterfall that flows into a mossy gorge. Dogs are permitted on this trail, as long as they're on a lead.
Location
:
Nicols Falls
Whare Flat
Situated at the entrance to the Silverpeaks, an area of rough forest and scrub, Whare Flat is an ideal place for adventurous walking. Beware of extremely cold temperatures (with significant snow coverage during winter), and avoid this by walking during the more temperate months. If you visit at the right time, however, you'll find a lovely exercise area for you and your dog.
Location
:
North Taieri, New Zealand
Ocean Grove Recreation Reserve
The Ocean Grove Recreation Reserve forms the eastern part of a belt of reserve land stretching along Dunedin's ocean frontage from Second Beach to Tomahawk Creek. Ocean Grove features a collection of soccer and cricket facilities, with dogs, permitted off-lead within the reserve.
Location
:
Ocean Grove, Dunedin 9013, New Zealand
Aramoana Boardwalk
Discover rich bird and plant life in a saltmarsh environment, or enjoy great views while traversing this spectacular clifftop walk with your dog. There's also a picturesque 1.9 km trail to explore nearby, which takes around half an hour to complete. Perfect for birdwatching, hiking, and walking, you're permitted to bring your dog on the trail – as long as they're on a lead.
Location
:
Aramoana 9082, New Zealand
Island Park Recreation Reserve
Island Park Reserve is home to walking tracks and car parking access. The Reserve borders the nearby Brighton beach. Dogs are permitted to walk on a lead – just be careful of the abundant wildlife in the area.
Location
:
Otago, New Zealand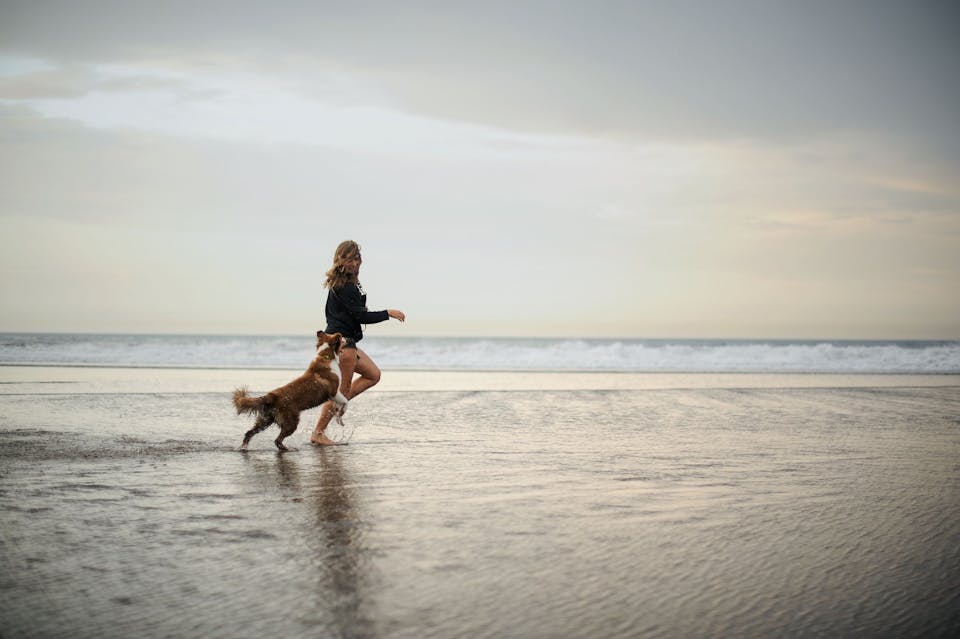 Dog-Friendly Beaches In Dunedin 
Karitane Beach
This lovely, peaceful beach is an ideal place to take your dog for a memorable morning or afternoon. Head out to the jetty for a sea view, or amble along the beach together. Dogs are allowed on lead on the beach only.
Location
:
Otago 9471, New Zealand
Doctors Point (Waitati)
The area contains several walking tracks, sandy beaches and sea caves, with a wide, massive beach offering the perfect place for a relaxing stroll. (You might even see a sea lion or blue penguin in the sand.) The calm bay makes the water ideal for learner-level swimmers. Next to the beach are a series of gorgeous caves, which dogs will also enjoy exploring.
The popular destination is often filled with people walking their dogs and children playing – but due to its size, there's plenty of room for everyone. (Just make sure you visit at low tide.) Dogs must be kept on a lead here.
Location
:
Waitati 9085, New Zealand
Allans Beach — South of the DOC track only
This wild ocean beach is 5 minutes walk from the Allans Beach Road car park and is frequented by wildlife such as sea lions and penguins. Respect their needs by keeping at least 10 metres away from sleeping sea lions, and 20 metres from active animals. You and your dog are welcome here, as long as they're on a lead.
Location
:
Allans Beach Road, Portobello, Dunedin 9077, New Zealand
Long Beach Recreation Reserve
Also known as Mouats Bay, this reserve features car parking onsite and picnic areas. Inlet access is available, which is great for walks. Dogs are allowed, as long as they're kept under control at all times.
Location
:
Long Beach 9081, New Zealand
Brighton Recreation Reserve
This long beach is perfect for walking your dog. There is a large area that's been designated as off-lead. They are allowed off-lead on the beach between Big Stone Road and McIntosh Road.
Location
:
1048 Brighton Road, Brighton, Dunedin 9035, New Zealand
Dunedin presents a perfect selection of spectacular natural environments to exercise your dog. One last thing to remember – although it may be tempting to simply get out there together and start having fun, it's important to make sure your dog has a solid level of basic obedience training before setting them loose. Otherwise, all the sheer excitement of meeting other dogs in new places might be a bit overwhelming for them. We've written an article on puppy socialisation to help you get started with this.
As long as you obey the rules, you're both sure to have an absolute ball!
NUTrition for active dogs