The Ultimate Dog-Friendly Guide to Outdoor Activities In Taupō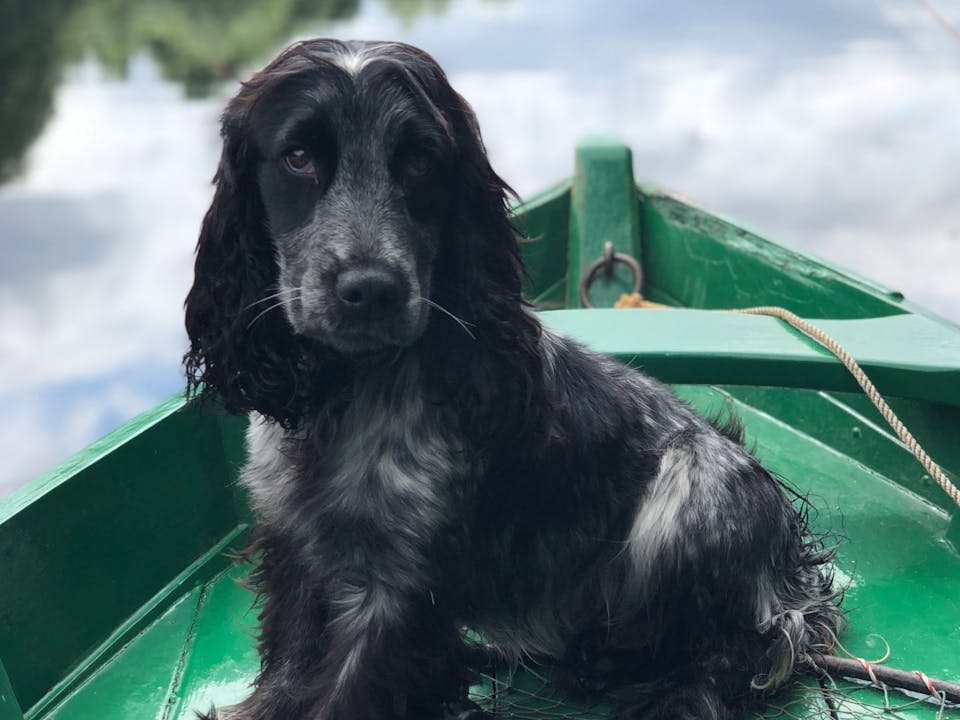 We think the Taupō region offers some of the most beautiful scenery in the world, and luckily, there are plenty of opportunities for you to experience it with your best fur friend! An area that is very dog-friendly, Taupō has a range of outdoor trails to explore.

Taupō is a very dog-friendly town, with many stores and cafes allowing our four-legged friends to pop inside, and no shortage of dog-friendly hotel options.

From walking trails to glamping spots, you and your canine companion can be the ultimate nature lovers, enjoying all of the scenery Taupō has to offer. We've compiled some of our favourite spots that will be perfect for your next outing, so read on, pick your favourites or work your way through the whole list!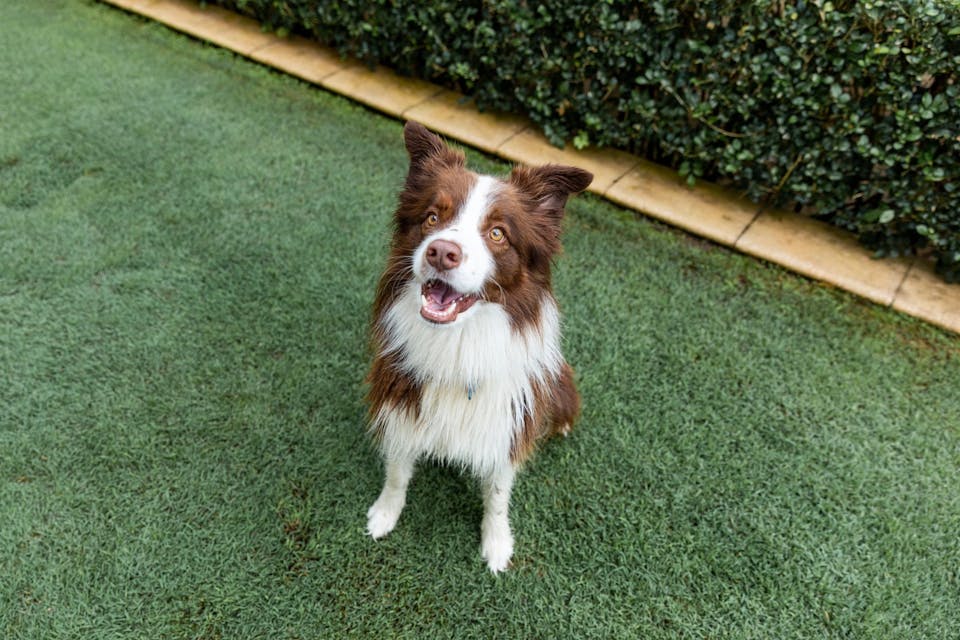 Dog-Friendly walks
Great Lake Pathway
Lion's Walk
The Great Lake Pathway (Lion's Walk) is great for a fun family day out with the bonus of amazing views across Lake Taupō. You'll be able to see the snow-capped peaks of Mt Tongariro, Mt Ruapehu, and Mt Ngauruhoe as you head along a mostly flat trail that has plenty of break spots for coffee, a picnic, swimming and some amazing photos.
You'll also find toilet facilities, a children's playground and BBQ facilities at Wharewaka Point and dogs are permitted along the whole trail. The trail begins at the Taupō Boat Harbour at the meeting point of Redoubt Street and Ferry Road. Parking is available all along the trail, so you can start and finish anywhere you like.
Distance
: 10km loop (1-2 hrs)
Difficulty
: Easy
Location
: The trail begins at the
Taupo Boat Harbour
, where Redoubt Street meets Ferry Road
Orakei Korako Cave & Thermal Park
You and your door can see some volcanic beauty, hot springs, bubbling mud and silica terraces as dogs are welcome at Orakei Korako as long as they are on a leash. Be aware that this is a boat-accessible geothermal area, featuring geysers, hot springs & mud pools, so you'll need to keep a close eye on your dog. As well as ensure that your dog is comfortable with the water, and being transported to the park via boat. For pups that aren't too skittish, you'll both enjoy scenery that you won't get anywhere else!
Distance
: Takes around 1-2 hrs to complete
Difficulty
: Easy
Leash Rules
: On-leash at all times
Location
:
494 Orākei Kōrako Road
Huka Falls Walk
Along the Waikato River
You'll find a huge network of dog-friendly trails that connect the town of Taupō with Huka Falls, Aratiatia Dam, Craters Mountain Bike Park, and Wairakei Tourist Park. From here, you'll be able to see the Waikato River and even access it at various points along the trail.
You'll also hike past Aratiatia Dam, geothermal streams, and giant Redwood trees with trail options of grade 1-2 and grade 3 for intermediates. There are car parks at the entrances to the trail, and you can do a shorter loop or bike ride if you can park at Kefi at the Wairakei Tourist Park, then head down to Huka Falls.
Distance
: 3km
Difficulty
: Easy
Leash Rules
: Off-leash unless stated otherwise
Location
:
Tauhara
Kiko Loop Track
Kaimanawa Forest Park
This short track takes you on a loop through some very scenic nature in the Kaimanawa Forest Park. You'll experience the beautiful podocarp forest and have amazing views of Lake Taupō via this easy 3.9km loop for hiking and biking.
The Kiko Loop track begins 27 km northeast of Turangi (take the turn off SH1 onto Kiko Road), then travel 17 km to the car park. Once you arrive, you'll be smack in the middle of a stunning forest with views of Lake Taupō in the distance.
Distance
: 3.9km loop (1-1.5 hrs)
Dog Access
: Dog with a DOC permit only
Difficulty
: Easy
Leash Rules
: Off-leash but must be on-leash at night
Location
:
Waikato 3382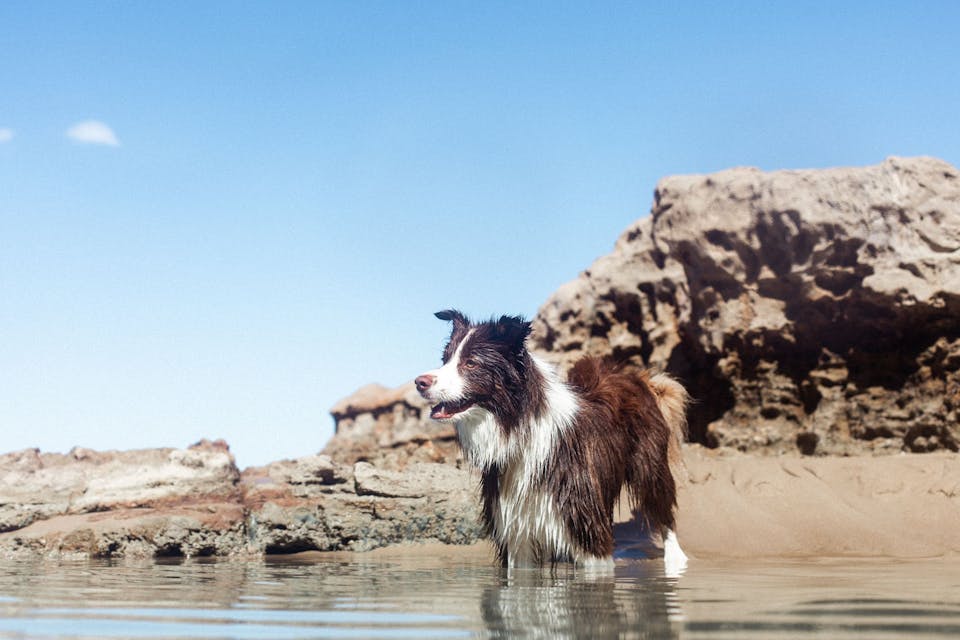 Mt Urchin Track
Kaimanawa Forest Park
Mount Urchin is another easily accessible forest with incredible alpine views that you and your dog will love. Climb the easy track up through beech forest to the Urchin Trig, checking out alpine plants and the wide vista of Lake Taupō.
You'll also be able to view the volcanoes of the Tongariro National Park, which is why Mt Urchin is so popular; there's plenty to see in the short, simple walk.
Distance
: 6.6km loop (3-4 hrs)
Dog Access
: Dog with a DOC permit only
Difficulty
: Advanced
Location
:
4064981, Kaimanawa Forest Park, 3382, New Zealand
Opepe Scenic and Historic Reserve
A short drive from Taupō on SH5
Another great trip option for the whole family takes you into native bush and plenty of local history via the scenic and historic Opepe Scenic and Historic Reserve.
You'll have two walking track options, the Northern walking track (1.5km), a loop track that goes through the podocarp forest, or the Southern walking track (3km), on the southern side of SH5, which heads to the saw pit and back in one big loop.
Distance
: Two options, 1.5km loop or 3km loop
Difficulty
: Easy
Location
:
Napier Taupō Road, Iwitahi 3379, New Zealand
Rangatira Point Track
Acacia Bay
Take a walk through native bush and along the edge of the lake, with stunning views, picnic, and swimming spots along Lake Taupō with the Rangatira Point Track. You'll have options for shorter or longer walks with car parks along the way, so you can choose your length.
The first car park gets you started on the track that follows the lakeshore to Tōtara Bay, offering views of the lake and Mount Tauhara. The second car park continues to Rangatira Point, which also offers a side track to Acacia Bay Road and the final car park, continuing out to Whakamoenga Point.
Distance
: 3km (1.5 hrs)
Difficulty
: Easy
Location
:
Acacia Bay, Taupō 3385, New Zealand
Whakamoenga Point
Speaking of Whakamoenga Point, this is a great spot for you and your dog to explore flat volcanic rocks and views towards the south and west, including the mountains of the Tongariro National Park.
This is also a great spot for a swim or picnic and is only a 30-minute walk from the last car park mentioned above in the Rangatira Point Track.
Distance
: 3km (1.5 hrs)
Difficulty
: Easy
Location
:
Acacia Bay, Taupō 3385, New Zealand
Waihaha Hut Walking Track
A 40-minute drive from Kinloch (4478-4184 Western Bay Road, SH32)
The Waihaha section of the Great Lake Trails is the furthest out and the longest of the three sections. You'll start from the Waihaha River Bridge, and you'll pass towering volcanic rock cliffs and a waterfall that is hidden in the Waihaha Valley - keep your eyes peeled for it!
The final section passes the sacred Kotukutuku Falls before hitting the remote Waihora beach, where you and your pup can take a swim and then ride the water taxi back to the start. This one is not for beginners, so take some snacks and plenty of water for you and your dog.
Distance
: 9.4km one way (3 hrs one way)
Difficulty
: Intermediate
Location
:
4184/4478 State Highway 32, Waihāhā 3381, New Zealand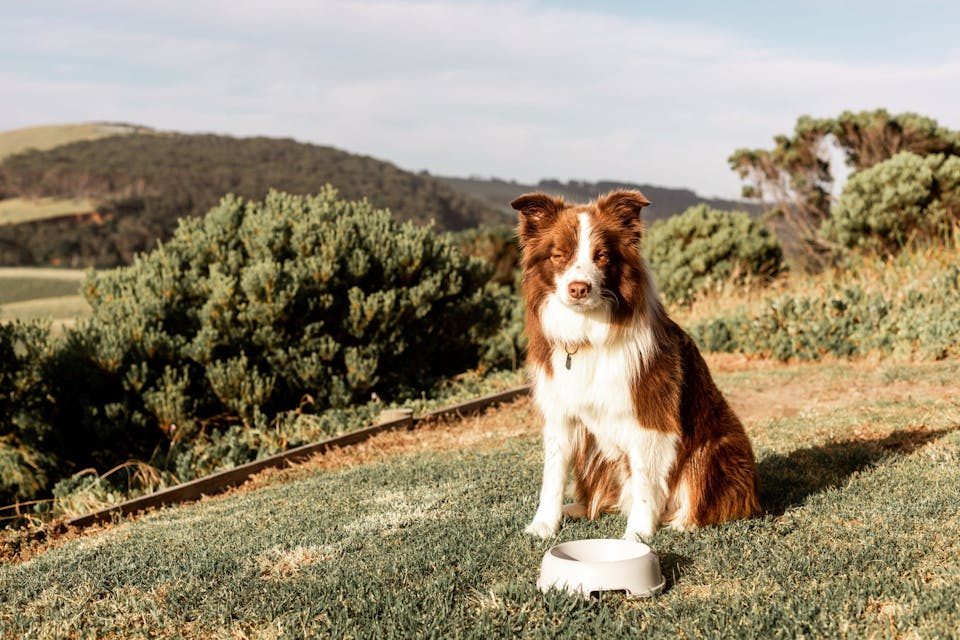 dog-friendly camping grounds
Taupo Top 10 Holiday Park
The Taupō TOP 10 Holiday Park is a spacious, dog-friendly holiday park that has both a standard swimming pool and a natural thermal plunge pool. You can choose from accommodation and camping spots, all of which are dog-friendly, marking a great base camp from which you can explore the Huka Falls or Mt Ngauruhoe.
More Info
:
Holiday Park Taupo
Location
:
16 Rangatira Street, Taupō 3330, New Zealand
Kinloch Trails & Camping
Great Lake Trails
The Great Lake Trails, some of which we've already mentioned above, offer over 84km to explore with pick-and-choose sections suited to your ability. The 12km Otaketake section is very family-friendly, and the Kawakawa section offers a dog-friendly campsite that is tucked away in Kawakawa Bay.
This is a great chance to go hiking with your fur friend overnight, soaking in the scenery on simple trails that are customisable to your desired effort level!
More Info
:
Great Lake Trails
Location
:
1568/1634 Whangamata Road, Marotiri 3492, New Zealand
Glamping with the Te Tuhi Dome
A 15-minute drive out of Taupō near Kinloch Bay
If you and your dog enjoy the finer things in life, you'll want to check out Canopy Campings' Te Tuhi Dome. This geodesic glamping structure includes an outdoor bathroom and a more comfortable way to camp with your dog while you look out over farmland, native bush and stunning Lake Taupo.
There is a full kitchen on-site, Weber BBQ, gas stove, and a European log fire to enjoy whatever you cook up with a little warmth. Wake up and refresh yourself with an outdoor ceramic bath while you watch the sunrise over the hills as your dog runs free within the fenced area around the dome. Just be aware that there are chickens, sheep, cows and horses on the land, so your pup will need to see these other creatures as friends.
More Info
:
Canopy Camping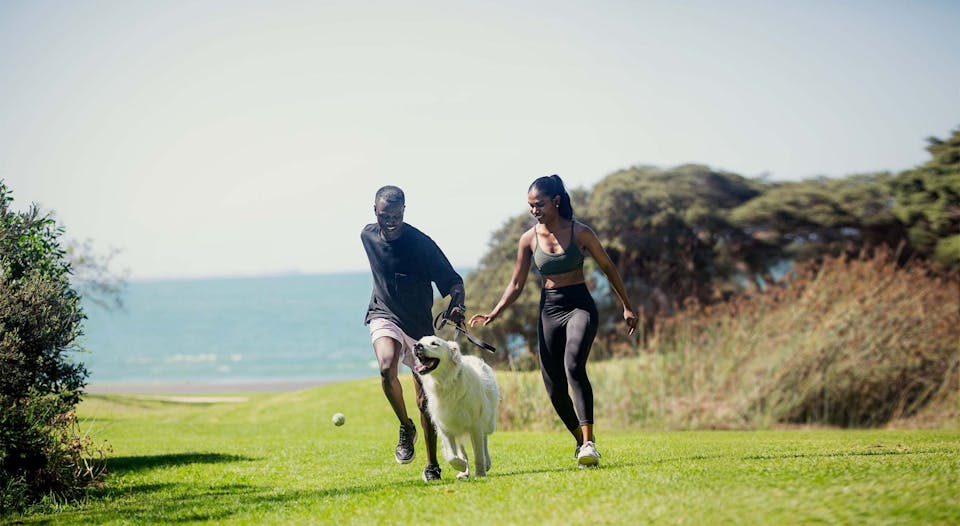 dog-friendly activities in taupo
We've touched on the dog-friendly hiking trails, walks and camping options throughout the Taupō region, but there are plenty of other fun activities you and your best friend can do in this pet-friendly town as well.
We recommend considering some of the following:
Ernest Kemp Scenic Cruise
You and your pup can take a scenic cruise to the Maori Rock Carvings via a replica steamboat. This is a fun way to get up close and personal with Lake Taupō and soak in some history. Once again, well-trained pups who are not afraid of water are best suited to this type of fun activity.
More Info
:
Scenic Cruises
Location
:
Berth 2/65 Redoubt Street, Taupō 3351, New Zealand
FourB - Great Lake Trails Shuttles
Grab this shuttle to access all sections of the Great Lake Trail mentioned above, including the water taxi transfer for the Waihaha section. This can be a great way to easily get to certain areas of the trails and shorten your walk for those looking for a lower-energy day out for either yourself, or your senior dog.
More Info
:
Fourb Shuttles
Location
:
413 Huka Falls Road, Wairakei, Taupō 3330, New Zealand
Dog Etiquette When Adventuring Outdoors
Dog etiquette is important when you venture out into the wilderness. Always be aware of any signage informing you where dogs can and cannot be off-leash. Always be prepared with poop bags so you can clean up after your dog wherever you go, and we strongly suggest ensuring your pet is vaccinated before socialising with other pups.
As you can see from the many options above, there are plenty of ways to soak up the beauty of Taupō with your dog. As you may have noticed, many of these options require your pup to be on-lead, which is
why leash training a puppy is so important!
nutrition for active dogs