The Best Dog-Friendly Walks To Explore In Canterbury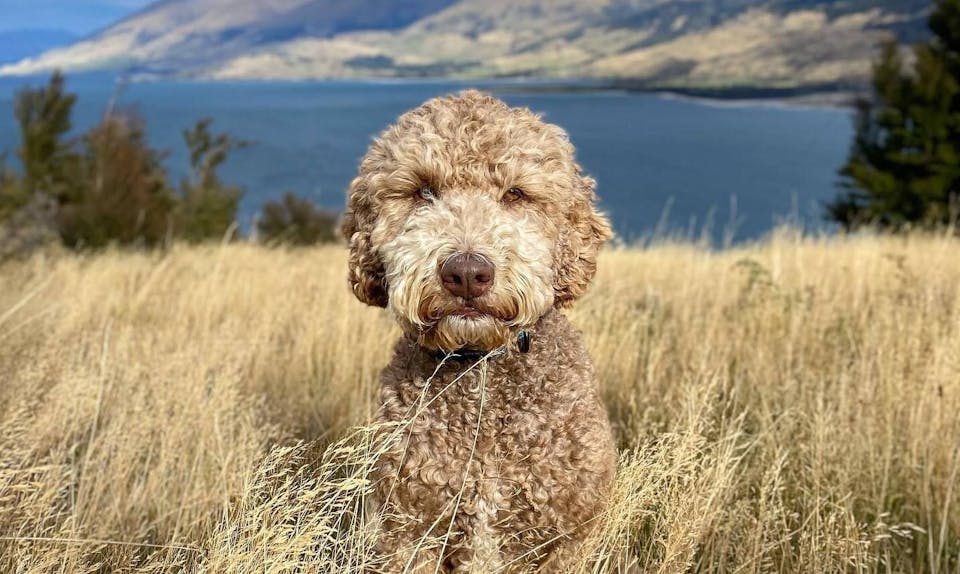 Ever wondered where you'll find some of New Zealand's best dog walks? Canterbury is the answer. There are plenty of dog-loving trails that range from a stroll to a hike, and we've pulled them together for you in this helpful list.

The North and South offer some treks you have to try, and you and your dog will be rewarded with stunning views and beneficial fitness if you do. Read on and tick all of these walks off your list!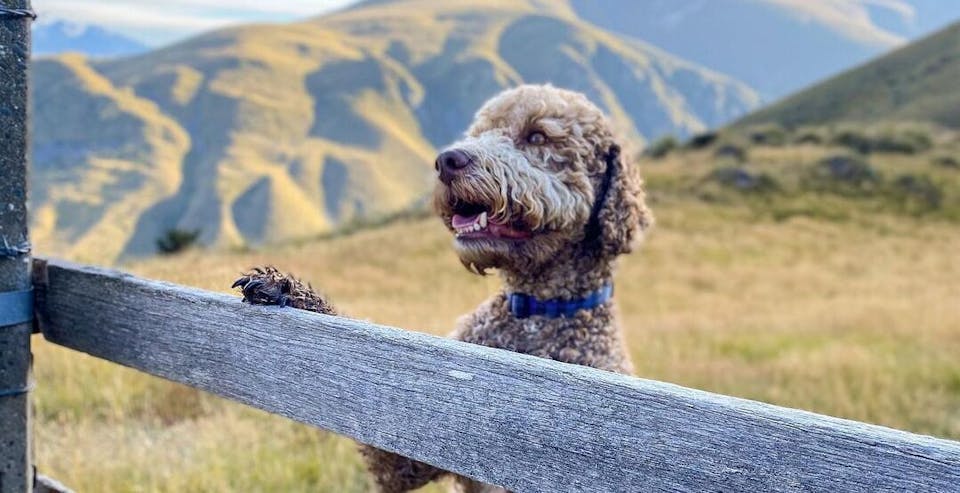 Dog-friendly walks IN North Canterbury
Let's start with the Northside, where you'll find plenty of excellent trails for you and your pup to explore:
Mt Isobel
Canterbury's most climbed mountain is the perfect destination for a day trip from Christchurch. The Hanmer Springs township is also a very dog-friendly town that you can head to for breakfast before your walk or dinner afterwards.
Mt Isobel offers four routes to choose from based on the length and difficulty level you are after. The mega loop is the most challenging walk, but all tracks are well-marked, so you always know what you are getting yourself into. No matter where you go, you'll enjoy beautiful views over Hanmer Springs, and if you take the waterfall track, you'll happen across a huge 41-metre-high waterfall!
Time
: Roughly 5.5 hours return
Rules
: Dogs must be kept under effective control, but off-leash is allowed if kept under effective control
Caution
: Some of the trails can be quite steep and slippery
Location
:
Hanmer Springs 7334, New Zealand
Mt Dumblane
If you want some more views of Hanmer Springs from a different angle, Mt Dumblane is a touch easier than Mt Isobel. Starting in Jacks Pass, you'll head to the main ridge and enjoy awesome views up the Clarence River.
While easy, you are walking in sub-alpine terrain, so a certain fitness level (for you and your dog) is required. Your dog should also be well-trained, which is why we
stress the importance of training from when they are puppies
. Due to its location, this track may be closed in heavy snowfall.
Time
: Roughly 4-5 hours return
Dogs
: Similar to Mt Isobel, effective control must be maintained
Caution
: Can be slippery and steep in parts
Location
:
Hanmer Springs 7334, New Zealand
Pinchgut Hut
Wind through the valleys along the Onuku river on this trail, and you'll come across Pinchgut Hut, a wonderful spot to set up camp at the base of Mt Thomas. You'll see plenty of chances for a swim along the way and lots of mini- trails that branch off from the hut for further exploration.
This trail can be customised to form a longer loop or a multi-day adventure if you want to make use of the camping ground and stay for a few days.
Time
: Roughly 5 hours return
Dogs
: Off-leash is allowed, but dogs must remain under effective control
Caution
: In wetter months, this trail may include a river crossing, so be prepared
Location
:
Lees Valley 7495, New Zealand
Mt Richardson
The Canterbury foothills have a number of tracks that create a loop that heads to the top of Mt Richardson. You can start at the Glentui picnic area, then hike to the summit, or shorten the trek with the Blowhard Track, which will end at the same place.
The Richardson track is easier than the Blowhard track, which is muddier and steeper, but both will require some focus. We also recommend keeping an eye out for the beautiful waterfall near the start of the track.
Time
: Roughly 4-6 hours return
Dogs
: Must be on leash at all times
Caution
: If hiking late in the evening, be sure to pack a torch
Location
:
Glentui 7495, New Zealand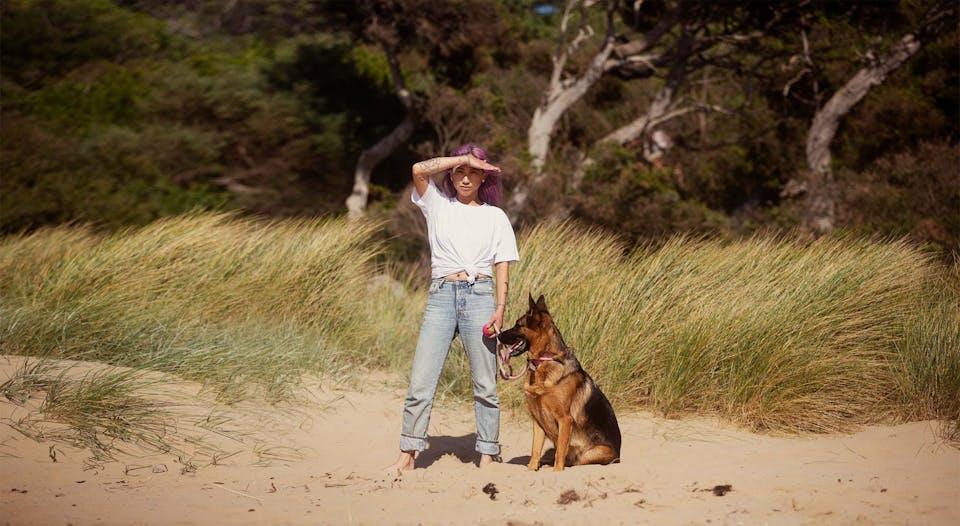 Dog-friendly walks IN South Canterbury
The middle and Southern regions of Canterbury also offer some excellent places to get out in nature with your best fur friend:
Lake Emma
For a simple stroll that is mostly flat, start at Lake Camp and walk around the base of Mt Harper, finishing at the Lake Emma hut. You'll be close to the water and enjoy views of the surrounding mountains on a track that doesn't get very busy.
Time
: The full track would take roughly 5 hours return
Dogs
: Fine for off-leash as long as they are under effective control
Caution
: Be aware that dogs are not allowed on the shores of Lake Camp or Lake Clearwater
Location
:
Canterbury 7771, New Zealand
Rabbit Hill
Getting to the top of Rabbit Hill isn't easy, but it certainly is worth it! Keep in mind that after you have reached 'Trig M', you'll need to head through some rough terrain, so this walk is better for dogs and owners with experience. You can begin the trek from Starvation Gully or Coach Stream before some intermediate climbs to be rewarded with the amazing views over the mountains, lakes and plains.
Time
: Roughly 4.5 hours return
Dogs
: Off-leash is fine but must be kept under control
Caution
: This track can get a little muddy, so be sure to bring a towel for your pup
Location
:
Springfield 7572, New Zealand
Foggy Peak
Foggy Peak is a more challenging climb for those who want to reach the summit. The sharp incline is just the beginning, and be warned; the track is not well-marked, so owner/dog duos experienced in hiking are the only ones who should attempt this.
For those who have high levels of fitness, the views back over the plains and Lake Lyndon make this well worth the effort.
Time
: Roughly 3 hours return
Dogs
: Off-leash but under control
Caution
: Can be very slippery in wet weather
Location
:
Springfield 7572, New Zealand
Mt Cloudsley
For a challenging day hike, leave from Castle Hill village, move through the trees, and then climb the Long Spur track to the summit of Mt Cloudsley. This is the second-highest peak in the Craigieburn Range so the views over the valley, Castle Hill and Broken River are amazing. Head to Porters Lodge when you are done for a bite to eat.
Time
: Roughly 3 hours return
Dogs
: Off-leash allowed, but this is a tricky track for experienced and fit dogs only
Caution
: The trail is not obviously marked in some sections
Location
:
Canterbury 7580, New Zealand
Mystery Lake
Hiking alongside Potts River to views of snowcapped mountains and the Rangitata River is a great way to spend a weekend, and you can do that at Mystery Lake. Start on the narrow track, which opens onto a farm track through the Hakatere conservation park, and you'll eventually reach Mystery Lake, which is a great place for a runaround.
You can extend the duration of this hike by linking up with the Te Araroa Trail, and if you go in winter, you'll see a completely frozen lake.
Time
: Roughly 6.5 hours return
Dogs
: Off-leash allowed
Caution
: Can get icy underfoot in winter, so be cautious
Location
:
Canterbury 7771, New Zealand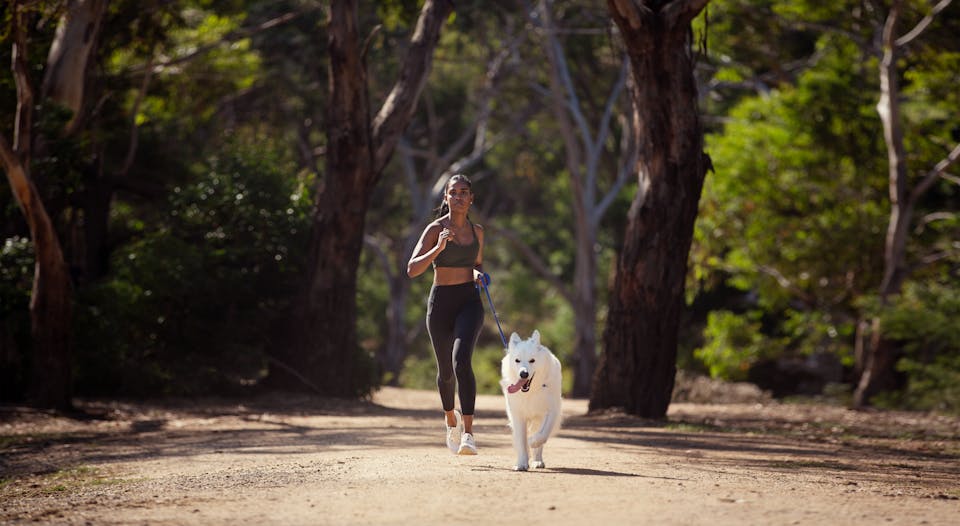 Explore Canterbury With Your Dog
As you can see, there is no shortage of amazing walks to go on in Canterbury with your dog. You will have noticed that many of these walks allow for off-leash walking so long as your dog can be kept under effective control.
The best way to ensure this is with the right training, and once you achieve a comfort level where you feel your dog can be trusted off-lead, walks will be a lot more enjoyable for both of you! Read our article about
basic obedience training for your puppy
for a good place to start, then get out there and enjoy the scenery of Canterbury with your best friend!
nutrition for active dogs